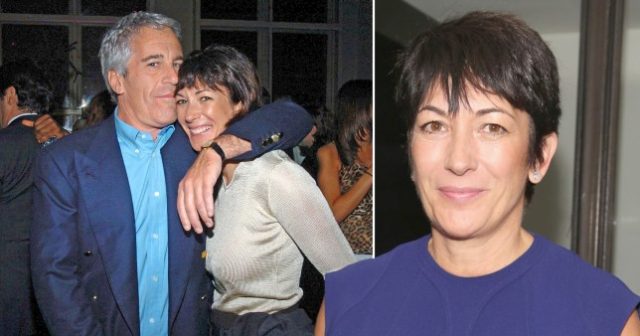 Ghislaine Maxwell, Jeffrey Epstein's long-time friend, has now been arrested by the FBI for charges of human / child trafficking, helping to facilitate sexual abuse, and perjury. The arrest of Maxwell happened in New Hampshire on Thursday based on "six-count criminal indictment", issued in the federal court in Manhattan, which accuses of the "wealthy British socialite" of "conspiring" to arrange transactions for Epstein which allegedly involve illegal sexual activities, especially with underage teenage girls, and sometimes with other wealthy and powerful individuals including politicians and Hollywood celebrities and even Prince Andrew, queen Elizabeth's son, of the United Kingdom.
According to the charges, Maxwell has been heavily involved with Epstein in facilitating these kinds of activities, pedophilia and child sexual abuse, using Jeffrey Epstein's private island itself. Usually, these young girls, some as young as 14 years old, are hired for a massage but then later pressured into having sexual activities. Some complainants regard Maxwell as the "highest-ranking employee" of the said Jeffrey Epstein's pedophile enterprise.
Epstein, known to be friend of former president Bill Cilinton, Bill Gates, Britain's Prince Andrew, and even president Donald Trump, was arrested last year in New Jersey airport and was then indicted with "of sexually abusing dozens of underage girls from 2002 through 2005 at his luxurious residences on Manhattan's Upper East Side, and in Palm Beach, Florida". He was then put on "suicide watch list" but later In August (2019), Epstein allegedly killed himself. However, many people do not believe that Jeffrey Epstein committed suicide but was murdered "to protect the global elite pedophile ring from being exposed and persecuted".
nwaonline.com reported:
"The indictment, which was unsealed Thursday, included counts of conspiracy to entice minors to travel to engage in illegal sex acts, enticement of a minor to travel to engage in illegal sex acts, conspiracy to transport minors with intent to engage in criminal sexual activity, and transportation of a minor with intent to engage in criminal sexual activity. She was also accused of perjuring herself during a deposition in a civil lawsuit over the reported abuse."
According to the head of the FBI's New York office, William Sweeney, on Thursday in a news conference:
"More recently we learned she had slithered away to a gorgeous property in New Hampshire, continuing to live a life of privilege while her victims live with the trauma inflicted upon them years ago."
CNBC also reported:
"Maxwell is "an extreme flight risk," who faces the prospect of serving "many years in prison," prosecutors said in a court filing. That filing also noted that Maxwell, the daughter of the late crooked media mogul Robert Maxwell, has extensive international connections, citizenship in Britain and France, passports from the U.S., United Kingdom and France, and large sums of money."
Meanwhile, according to one of Maxwell's accusers, the 33-year-old Jennifer Araoz, "said she feared the financier's ring of conspirators for years". This has been the case also to many hundreds or perhaps thousands of these underage victims of this sex trafficking in America. This is because many of these victims have never found a strong social support for them to overcome their fear and feel safe and tell the truth of what really happened to them. Describing this kind of feeling and her appreciation to Maxwell's arrest, Araoz stated:
"Now that the ring has been taken down, I know that I can't be hurt anymore. Day after day, I have waited for the news that Maxwell would be arrested and held accountable for her actions. Her arrest is a step in that direction, and it truly means that the justice system didn't forget about us."
Meanwhile, Maxwell's case judge ordered that the suspect will be sent to Manhattan in the US Marshal while prosecutors ask for Maxwell to be denied of bail bond. However, further initial investigation to the case is still needed for the Judges to determine about the bail.
References:
https://www.healthnutnews.com/breaking-cnbc-jeffrey-epstein-friend-ghislaine-maxwell-arrested-on-child-sex-abuse-conspiracy-perjury-charges/
https://www.nwaonline.com/news/2020/jul/03/epstein-companion-arrested-in-young-girls-sex-case/
Featured image: https://metro.co.uk/2020/07/02/former-girlfriend-jeffrey-epstein-arrested-fbi-12935242/