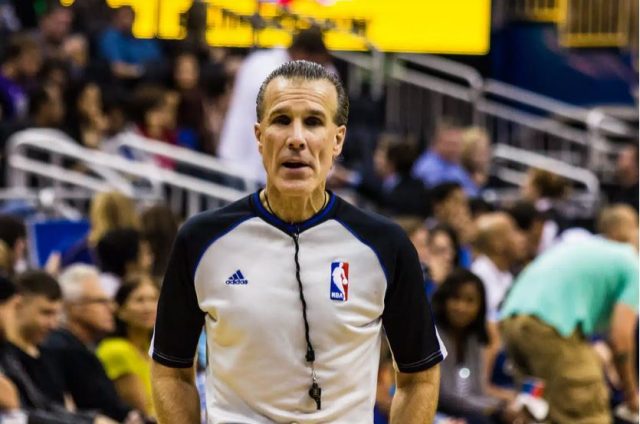 A veteran basketball referee filed a lawsuit against the National Basketball Association (NBA) for firing him for refusing to take the COVID vaccine. Kenny Mauer, an NBA referee since 1986, declined to get the vaccine for both religious and medical reasons. Breaking their own rules regarding the consequences for not getting the jab, which would only subject employees like Mauer for a one year suspension, the NBA did not only denied his appeal but also terminated him.
Kenny Mauer and two of his fellow referees filed an appeal to the federal Equal Employment Opportunity Commission (EEOC) but six months have passed, Mauer and the other two referees did not receive any response. Because of this, the three referees took the action to the next level and managed to get their grounds to file a lawsuit against NBA.
Aside from the fact that Mauer's medical and religious reasons were completely valid, he was also a survivor of (alledged) COVID and therefore can be considered a person who "acquired natural immunity". According to him:
"I think the NBA wants to break me… this is why people don't do this. They can't stand the stress or the challenge."
Back in December of 2020, the vaccine mandate for NBA employees was announced, including for veteran referees like Mauer. Many of the employees took the vaccine as the NBA's mandate intensifies. Ironically, the basketball players were not included on this mandate. This led to Mauer and others questioning the NBA's order. According to Mauer:
"If it was about safety and health, why didn't they mandate the players?"
Mauer and other employees refused to take the injection, therefore they were instead required to get tested everytime they go to work. At one point, Mauer agreed to get the COVID on a daily basis, according to him. After filing his appeal for medical and religious reasons, NBA made a decision that hurts Mauer's career.
One of the reasons why Kenny Mauer refused to take the shot is that he is aware that the vaccine for COVID contains aborted fetal tissues; a controversial component being used in the vaccine production. This is totally against his belief as a Christian and a Catholic. As a pro-life person, Mauer doesn't want to support this product in which many of the vaccines contain. Besides, Mauer is also aware that COVID is not fatal unlike what the media tells the public during these times because he experienced it himself and managed to survive.
As of now, Mauer is also claiming that the NBA is "blocking his access to his pension funds since January". The reason for this, according to Mauer, is that the NBA doesn't want him to have his money to continue fight for the case. But in spite of all of these, Mauer still vowed to push the case against NBA.
Featured image: https://alphanews.org