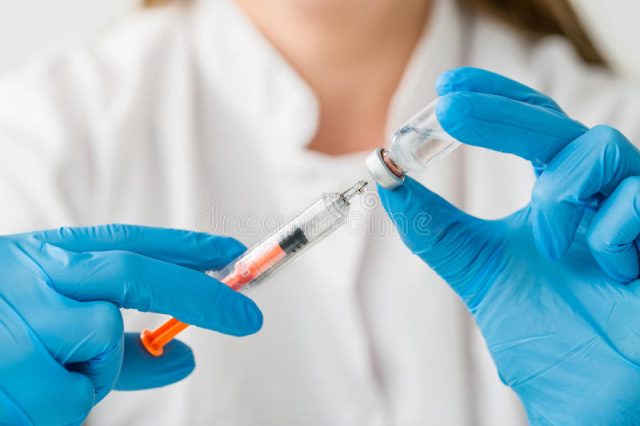 On June 11, the World Council for Health (WCH) published another independent Pharmacovigilance report, calling for an immediate recall of the experimental COVID vaccines due to "sufficient" data for safety signals. WHC is a grassroots non-profit organization that defined itself as a "global coalition of health-focused organizations and civil society groups seeking to broaden public health knowledge and sense-making through science and shared wisdom".
According to their report, there were "more than 40,000 deaths linked to the novel Covid-19 vaccines in the official databases analyzed". As the WCH itself describes the objective of the report:
"The report was prepared to determine whether sufficient pharmacovigilance data exist on official and public databases (WHO VigiAccess, CDC VAERS, EudraVigilance, and UK Yellow Card Scheme) to establish a safety signal on the novel Covid-19 injections."
And describing the significance of the risks observed, WCH stated:
"On all databases, it was found that adverse drug reaction (ADR) reports linked to Covid-19 injections are more numerous than other similar products by a factor of between 10 and 169. Many of the ADR reports are serious in nature and there exists sufficient evidence of associated harm on these databases to indicate a product recall."
Although it was also said that the purpose of the pharmacovigilance report of WHC is not to prove causality but to provide a signal of safety, nobody can dismiss the events that draw suspicion especially when there are enough harms detected after the administration of a certain medicine or drug. And this time, it was crystal clear in those databases, especially among young boys and girls, that COVID vaccines had caused several thousand adverse reactions, higher compared to other drugs.
In December of 2021, the WCH also petitioned for an "Immediate Stop to the Covid-19 Experimental Vaccines" in which they strongly stated:
"The World Council for Health declares that it is time to put an end to this humanitarian crisis. Further, the Council also declares that any direct or indirect involvement in the manufacturing, distribution, administration and promotion of these injections violates basic principles of common law, constitutional law and natural justice, as well as the Nuremberg Code, the Helsinki Declaration, and other international treaties."
On June 7, 2022, the WCH also called for the rejection of COVID vaccines for children aged 6 months to 4 years old. According to them:
"We urge parents, healthcare providers, teachers, grandparents, and aunts and uncles around the world to voice their opinion to the US FDA using their online tool.
There is no Covid emergency for children but there is a growing emergency as children and a result of the experimental Covid-19 injections."
However, on June 16, it was reported that the FDA already approved the COVID vaccines for those age groups mentioned above. According to Johns Hopkins University's publication:
"The U.S. Food and Drug Administration's vaccine advisers gave the green light to Moderna and Pfizer to administer their COVID-19 vaccines to children under 5 years old—roughly 18 million American kids. The benefits of vaccination for this group, the panel agreed, far outweigh the risks.
If the remaining regulatory procedures go as planned, shots could be available to this vulnerable population—the last remaining group of Americans without access to COVID-19 vaccines—as early as next week."
And, as reported by CBS News:
"Some 20 million babies, toddlers, and preschoolers are now eligible to be vaccinated for COVID-19, after the Centers for Disease Control and Prevention's Director Dr. Rochelle Walensky signed off on unanimous votes from her agency's outside vaccine advisers to recommend shots from Moderna as well as Pfizer and BioNTech for children as young as six months old."
References:
https://worldcouncilforhealth.org/news/2022/06/independent-pharmacovigilance-report-recall-of-covid-19-vaccines/75683
https://www.facebook.com/WorldCouncilforHealth
https://worldcouncilforhealth.org/news/2022/06/tell-the-fda-no-covid-19-shots/75729/
https://hub.jhu.edu/2022/06/16/covid-vaccines-for-children-under-five/
https://www.cbsnews.com/news/covid-vaccine-kids-under-5-pfizer-moderna-fda-authorize/