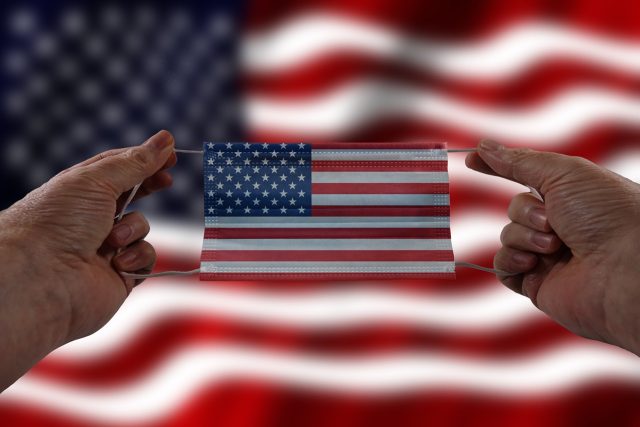 Despite being fully vaccinated and boosted, dozens of government officials in the US still have tested "positive" for COVID-19. The list of senators, governors, mayors, representatives and other officials includes Bonnie Watson Coleman (New Jersey), House Speaker Nancy Pelosi, Maxine Waters (California), Dr. Anthony Fauci, and many other state legislators of America. Some of these US officials have even tested positive twice. As reported on greenmedinfo.com:
 "These so-called "breakthrough cases" among U.S. political leaders have now become common, regardless of how many times they have been vaccinated for COVID-19.
 Of the 24 members of the President Biden's Cabinet, half of them have tested positive for the virus. They include Vice President Kamala Harris and, most recently, Secretary of Labor Marty Walsh; Secretary of the Interior Deb Haaland; Secretary of Transportation Pete Buttigieg, and Secretary of Health and Human Services Xavier Becerra (twice).
 Other key members of the Biden administration, who were fully vaccinated and boosted but still managed to become infected with the SARS-CoV-2 virus, include chairman of the Joint Chiefs of Staff Mark Milley; White House press secretary Jen Psaki; director of the CIA William Burns; Army Chief of Staff James McConville; White House communications director Kate Bedingfield; White House domestic policy adviser Susan Rice, and national security adviser Jake Sullivan."
 Statistics published by the Centers for Disease Control and Prevention (CDC) show that two-thirds of the population in the US are already considered fully vaccinated "against" COVID. The same statistics also show that 78% of Americans had at least one shot. This could mean that a very large number of populations in the US did not take the second shot or the booster after receiving the first. All in all, according to the CDC, 593,739,529 COVID shots have been administered within a year and a half and from this, according to Vaccine Adverse Events Reporting System (VAERS), the national vaccine adverse events reporting system in the US, there were 1,307,928 reported injuries and deaths filed.
Meanwhile, a report by Health Impact News (HIN) last week shows how birth rates in many parts of the world declined after the rollout of the COVID vaccine last year. This, according to HIN, also includes miscarriages which amount to 82% of the pregnancy recorded; surpassing the rate being recorded for abortion pills. The plummeting birth rates recorded after nine months include from countries like Germany, Sweden, Switzerland, the UK, Netherlands, and Taiwan. Despite all of these, the World Health Organization (WHO), CDC, FDA, and all health agencies supporting the current COVID narrative continue to recommend the jab; ignoring the injuries and deaths being reported even from their own agency. And unfortunately, the same agencies also aim to push the vaccination on populations 6 months to 4 years old.
References:
Health Impact News