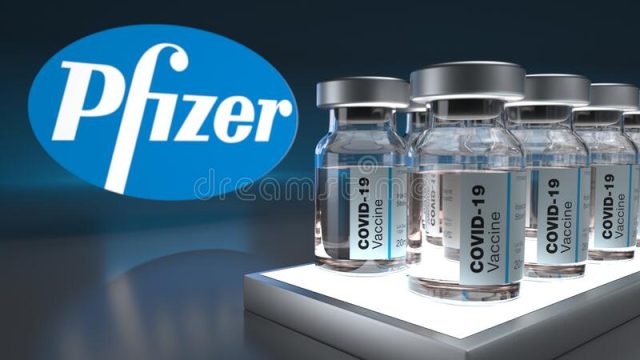 Despite billions of dollars of loss of taxpayer's money due to unused COVID-19 vaccines, the Biden Administration has signed the deal with Pfizer for another 105 million of the jabs worth $3.2 billion dollars, just for the initial supply of mRNA shots that is predicted to help Pfizer rake $9 billion dollars more from taxpayers of America.
The reason for this, according to the Biden Administration, is that the United States needs to restock vaccines to be ready for so-called "seasonal spikes". This, however, is a lie to deceive the American public for fear and submission as science has clearly demonstrated many times that there is no original Wuhan strain, to begin with, discrediting the validity of these so-called variations of the (non-existing) pathogen.
But just because Pfizer has a special power in the US government, apparently, this company was again "chosen" by the administration to receive more billions of dollars of tax money. This is in addition to their first goal of getting revenue of $100 billion dollars for 2022, at the expense of the public, most especially those who believe that big pharma and the government really care about their health. As reported by Jordan Schachtel:
"Before the new vaccine purchase order, Pfizer was already on track to bring in over $100 billion in revenue and $32 billion in net income this year. In financial statements, the company has acknowledged that it has transformed itself into a COVID-19-driven business. All of its new income is coming from the American taxpayer and other government "customers" via their taxpayers, who have virtually no say in the matter."
The corruption in this seemingly omnipresent institution is an open secret to many, including to the highest officials in the White House. Over the years, Pfizer has been involved in the largest criminal lawsuits in history. These lawsuits were due to Pfizer's irresponsible and dishonest actions as many drugs manufactured by this company have been known to cause injuries, organ failures, and even death; in addition to their deceitful and reckless marketing schemes. In 2009, Pfizer set a record for the largest health care fraud settlement, with a criminal fine of $2.3 billion.
Some of the drugs that got Pfizer involved in criminal lawsuits are Protonix, Chantix, Depo-Testosterone, Prempro, and Trovan. As reported by Drugwatch.com:
"Protonix
Protonix lawsuits say Pfizer failed to warn about the risk of kidney problems. In 2013, Pfizer agreed to pay $55 million to settle criminal charges. The U.S. Department of Justice said Wyeth promoted Protonix for unapproved uses in 2000 and 2001. Pfizer acquired Wyeth in 2009.
Prempro
Nearly 10,000 women filed Prempro breast cancer lawsuits against Pfizer. By 2012, Pfizer settled most of the claims for more than $1 billion.
Chantix
About 3,000 people filed Chantix lawsuits against Pfizer. They claimed Chantix caused suicidal thoughts and severe psychological disorders. In 2013, the company set aside about $288 million to resolve these cases. One case settled for an undisclosed amount just before trial in 2012.
Depo-Testosterone
More than 7,800 testosterone therapy lawsuits had been filed against manufacturers as of November 2020. Pfizer had reached an agreement with the consumers suing the company in February 2018, ending its role in the massive litigation. The lawsuits say testosterone products caused strokes, blood clots and heart attacks.
Trovan
In 1996, Pfizer conducted an unapproved clinical trial. It involved children with meningitis in Nigeria, CBS News reported. The trials led to the deaths of 11 children. Dozens more were left disabled."
References:
https://dossier.substack.com/p/drug-cartel-biden-admin-agrees-to
https://www.fiercepharma.com/special-report/10-most-anticipated-drug-launches-2022
https://covid.cdc.gov/covid-data-tracker/#vaccinations_vacc-total-admin-rate-total
https://www.fiercepharma.com/pharma/appeals-court-revives-lawsuit-against-pfizer-roche-astrazeneca-and-johnson-johnson-claims
https://www.justice.gov/opa/pr/justice-department-announces-largest-health-care-fraud-settlement-its-history
https://www.drugwatch.com/manufacturers/pfizer/