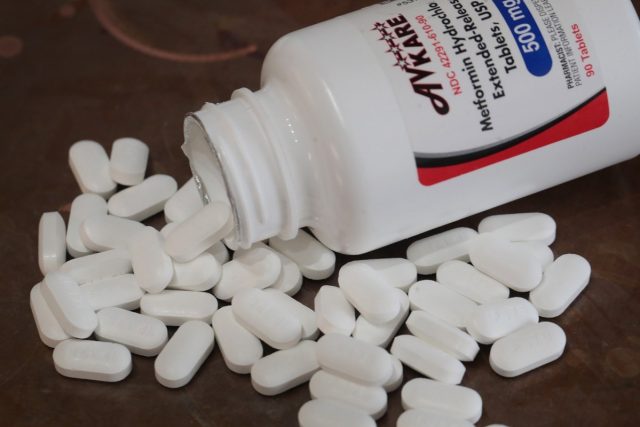 Marketed as "extended-release tablets" under the brand name Time-Cap Labs, Inc., the Food and Drug Administration (FDA) ordered to recall the diabetes drug metformin hydrochloride as it was found to contain very high levels of a cancer-causing agent known as N-Nitrosodimethylamine (NDMA). The announcement was made just a week ago, though the initial order for the recall started in June of this year. Metformin was known to help lower the blood glucose levels of a person suffering from type 2 diabetes.
Earlier on May 29, ibtimes.com reported:
"Following several recalls for the heartburn medication ranitidine because it may contain a cancer-causing ingredient known as Nitrosodimethylamine (NDMA), above the U.S. Food and Drug Administration's (FDA) recommendations, Apotex Corp. has recalled all lots of Metformin Hydrochloride Extended-Release Tablets because they may contain NDMA also above acceptable levels. Apotox has recalled all lots of Metformin Hydrochloride Extended-Release Tablets, USP 500mg "out of an abundance of caution" after the FDA found high NDMA levels in one lot of the medication."
Although Metformin is now can be considered dangerous because of this discovery, the FDA still urges the users to continue taking this drug. According to their statement, "It could be dangerous for patients with type 2 diabetes to stop taking their metformin without first talking to their health care professional" and that they "should contact their physician or healthcare provider if they have experienced any problems that may be related to taking or using this drug product".
Ironically, this statement by the FDA contradicts to what logic should tell us. It is not hard to see that the physician's knowledge about this drug should not be trusted anymore. It shows that most doctors are ignorant or mis-educated regarding the potential harm of this substance used by millions of diabetic patients. In fact, this kind of mistake seems to be common in the medical fields as it happens over and over again. For example, back in in December of 2012, Metformin was even touted as a potential medicine for cancer. During this month, it was reported by webmd.com that a study was published in the journal "Cancer" suggesting that metformin "may fight cancer". The article went to state:
"One of the oldest, cheapest, and most widely used diabetes drugs may be a promising new cancer treatment. In new research from the Mayo Clinic, ovarian cancer patients who took the drug metformin survived longer than patients who did not take it. The study is just one of dozens under way worldwide examining the drug — which costs just pennies a pill — as a treatment for breast, colon, prostate, pancreatic, and ovarian cancers.'
The article also quoted the American Cancer Society chief medical and scientific officer Otis Brawley, MD. saying: "I happen to be very hopeful that metformin will prove to be a useful cancer treatment."
Now eight years later, it turned out that the fact is the opposite; Metformin was found to have very high amount of cancerous agent. Therefore people should really take extra careful in consuming mainstream allopathic medicines as solid scientific proof shows most of them have different sorts of side effects, especially after being consumed for quite a longer period of time. History also shows medical errors are common in the industry and that it contributes to mortality rate. For example, in 2000, a study was published by Dr. Barbara Starfield revealed that "medical errors kill an estimated 250,000 Americans each year"; making it the third leading cause of death in the US alone. These errors are not only limited to prescription drugs but also to other aspects as well, including unnecessary surgery, over-diagnosis, and other kinds of hospital mistakes.
References:
Featured image: https://en.ebene-magazine.com/ebenenews-united-states-diabetes-drug-metformin-recalled-due-to-high-levels-of-carcinogen-2/