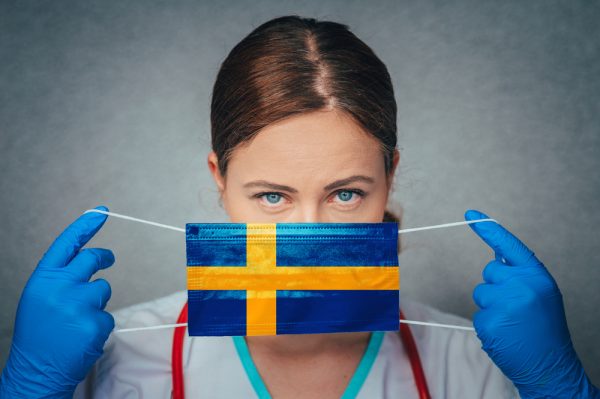 Just recently, the director general of Sweden's Public Health Agency has proudly announced that the country's "lack of lockdown was a success because it meant messages to the public were clear and consistent, and placed emphasis on personal responsibility". It means to say that, according to him, people followed the guidelines and responsibly took their personal actions in accordance with the government's measures against the spread of the so-called novel coronavirus.
News Week reported:
"Sweden's decision not to implement a nationwide lockdown to halt the spread of the coronavirus was seen as highly controversial when initially announced towards the start of the pandemic. Since then it has been widely debated whether this approach was successful or not."
However, many Swedish people disagree with what their country's health experts are saying, the data they produce, and the validity of the claim that the cause of those deaths recorded was COVID. It means to say that the situation in Sweden is also kind of tricky because not all people are unaware and just blindly following their government measures no matter how unscientific and pointless they are. This is the reason why creating a climate of skepticism in the consciousness of the public is really important. For example, one female Facebook user commented, whom the name we can't reveal for security reasons, that the mainstream international media is painting a very different picture to what is really happening. According to her:
"I live in Sweden and the picture being painted by foreign media about the situation here is simply not true. Yes, it's tragic that many elderly in nursing homes have died. Every death of a beloved family member is tragic to those left behind. Still we need to remember that the majority of the deceased had a weakened immune system due to underlying conditions (common in elderly) and might have passed for other reasons within a near future due to that fact. We need to wait for total death numbers about a year from now. The real tragedy is all those people that had to die alone without their family due to the restrictions. I have seen posts like "Pray for Sweden" and that's fine if you want to, but I would rather say pray for all those people all over the world who's whole existence has been destroyed due to lockdowns."
This is somehow also true in many places, not only in Sweden. It can be remembered that since the beginning of this obviously planned and orchestrated circus, the mainstream media have been already doing very awful things to scare the hell out of people and to gaslight them into submission; even staging fake news and event, using very conspicuous tricks just to maintain the lie. As evident on the Event 201 simulation videos, all of the possible scenarios and tendencies that might happen were already taken into consideration and partly discussed. But regarding the real cause of death in Sweden, Michael Cook, the editor of BioEdge, reported through its article entitled "Questions Raised about Sweden's Covid-19 Policy on Nursing Homes" that:
"The health authorities have received many complaints about how elderly relatives were treated. A consistent theme is that nursing home residents with suspected Covid-19 were immediately placed on palliative care and given morphine and denied supplementary oxygen and intravenous fluids and nutrition. For many this was effectively a death sentence.
"People suffocated, it was horrible to watch. One patient asked me what I was giving him when I gave him the morphine injection, and I lied to him," said Latifa Löfvenberg, a nurse. "Many died before their time. It was very, very difficult."
The problem seems to have been the guidelines issued by the National Board of Health and Welfare. At the start of the pandemic it suggested that doctors triage patients according to their so-called biological age, weighing overall health and the prospects for recovery, before making treatment decisions."
In addition, Yngve Gustafsson, a geriatrics specialist at Umea University, said that doctors give a "palliative cocktail" to the old people and that they are "routinely being given morphine and midazolam, which are respiratory-inhibiting". According also to him, "it's active euthanasia, to say the least".
References:
https://www.newsweek.com/sweden-covid-lockdown-success-public-health-1530927
https://www.bioedge.org/mobile/view/questions-raised-about-swedens-covid-19-policy-on-nursing-homes/13479
Featured image: https://www.globalresearch.ca/sweden-right-economy-should-left-open/5710128