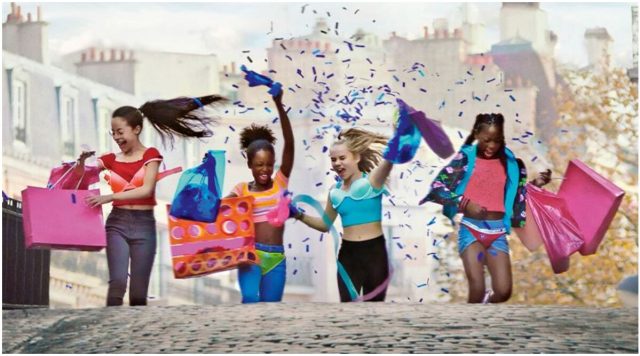 As of this moment, 643,150 people already have signed for the "Petition to Remove Cuties from Netflix & Charge Them with Distribution & Exploiting Minors" campaign on Change.org. This petition aims to hold Netflix and other involved organizations and individuals accountable in producing a film which sexualizes 11 years old children through dance routines and other sexual scenarios. According to the statement in the petition:
"3 weeks ago I made this petition for Netflix to remove Cuties. They ignored the 1million+ signs total from all the petitions combined and chose to air the film. It was far worse than imagined. It contains inappropriate sexual material of minors (11 year olds). The actresses themselves are eleven! I am updating this petition to redirect signatures to the FBI and call for the investigation of the parents, staff, director, and ESPECIALLY Netflix. They all need to be charged for distribution of inappropriate content involving a minor(s)! These signatures will be forwarded to the FBI and the child exploitation unit…"

The film was described as "a French coming-of-age comedy-drama where the protagonist is an 11-year-old Senagalese Muslim girl from a traditional yet dysfunctional family who joins a dance group known as Mignonnes, also the French name of the film". However, due to its controversial scenes showing sexualized acts by minors, many people, especially parents, accused Netflix and the film maker of condoning pedophilia. In addition, there is also another petition on Change.org calling for cancellation of Netflix account by subscribers which already gained 650,533 signatures as of this moment. The author of "Cancel Netflix Subscription" states that Cuties is not the only film in Netflix that sexualizes minors. According to the statement:
"As I have been researching content that exploits children and creates a disturbing vibe, I have found many shows and movies on Netflix to have similar inappropriate behaviors as Cuties, the movie this petition was originally based off. As Netflix has chosen to ignore the petition and the wishes of its customers, I feel we need to ban together and cancel our subscriptions. From Cuties to Big Mouth to other movies mocking religions and exploiting children, Netflix is no longer the family-friendly streaming service I one believed it to be!"
Another thing that also outraged people is the promotional image of the film in which Netflix has made a public apology, According to the company's spokesperson:
"We're deeply sorry for the inappropriate artwork that we used for Mignonnes/Cuties. It was not OK, nor was it representative of this French film which won an award at Sundance. We've now updated the pictures and description."
In addition to the individuals who protested and signed the petition, the National Center on Sexual Exploitation (NCOSE) also issued a statement criticizing the company for its decision to acquire and release the film. According to NCOES director of corporate and strategic initiatives Lina Nealon:
"While we commend director Maïmouna Doucouré for exposing the very real threats to young girls having unfettered access to social media and the internet, we cannot condone the hypersexualization and exploitation of the young actresses themselves in order to make her point."
This debut feature of the film's writer/director Maïmouna Doucouré has made her received an award at the Sundance Film Festival. According to Doucouré on a video interview featured on the Netflix Film Club YouTube page:
"Cuties is the story of an 11-year-old girl who is trying to find herself. She's navigating between two models of femininity: one represents her mother's traditional origins. And the other is a group of young girls called Cuties."
Doucouré also explained why she was inspired to make the film:
"After seeing an 11-year-old dance troupe that modeled their routines after more adult music videos, I was surprised because of their age. Our girls see that the more a woman is overly sexualized on social media, the more she is successful. And the children just imitate what they see, trying to achieve the same result without understanding the meaning. And yeah, it's dangerous."
Doucouré also told the media that she had received death threats after the Netflix poster debacle. "I received numerous attacks on my character from people who had not seen the film, who thought I was actually making a film that was apologetic about hyper-sexualization of children", Doucouré stated.
Meanwhile, Ben Kew of breitbart.com also stated that Netflix has been allowing this kind of movie for some time. According to him:
"This movie/show is disgusting as it sexualizes an ELEVEN-year-old for the viewing pleasure of pedophiles and also negatively influences our children! There is no need for this kind of content in that age group, especially when sex trafficking and pedophilia are so rampant! There is no excuse, this is dangerous content! It is not the first time that Netflix has produced content accused of endorsing the sexualization of children. In 2018, the teen Italian drama Baby was accused of glorifying the sex trafficking of teenagers. In 2017, Netflix released the Spanish film Desire, which saw a prepubescent depicted masturbating."
References:
https://www.change.org/p/petition-to-remove-cuties-from-netflix-charge-them-with-distribution-exploiting-minors
https://www.change.org/p/let-s-cancel-netflix-subscriptions-and-help-make-better-streaming-options
https://www.breitbart.com/entertainment/2020/09/10/cancel-netflix-trends-on-twitter-after-preteen-twerking-film-cuties-debuts/
Featured image: