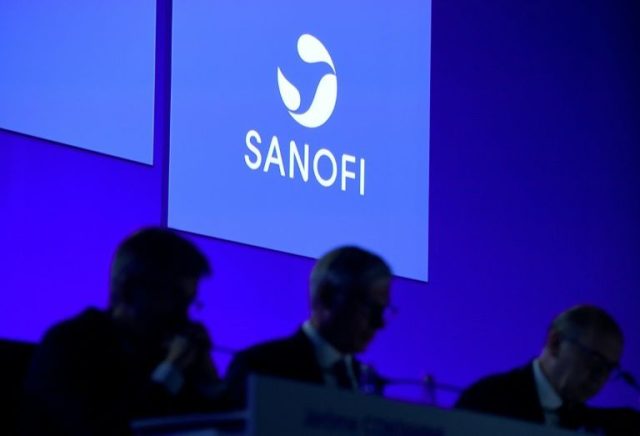 Sanofi, a pharmaceutical company, is now again facing charges in France filed by French prosecutors due to birth defects caused by its drug for epilepsy, migraine, and bipolar disorder called Valproate, also known as Depakine. Studies show that Sanofi's drug has caused disabilities in around 15,000 to 30,000 children whose mothers took during pregnancy.    
Regarding this incident, Aljazeera reported:
"On the market since 1967, the drug is used to treat epilepsy, migraines and bipolar disorder.
But research found that when pregnant women took the drug, their children had an elevated risk – between 10 to 40 percent – of congenital malformations, autism and learning difficulties."
The French court ordered the state last month to compensate thousands of euros "in damages over the scandal, saying officials should have ensured the drug was not taken by pregnant women". According to reports, health officials were aware of the risk or possible side effects of Depakine since 1983.
Meanwhile in the Philippines, Sanofi's Dengvaxia, the vaccine against dengue fever, has again said to have claimed another life just last July 11. The 14-year old child who died was named Edwin Jan Bogonot of San Mateo, Rizal, said to have been vaccinated with Sanofi's Dengvaxia. According to the Public Attorney's Office (PAO), an organization of Filipino lawyers that helps Sanofi's victims, they will be filing a criminal charge on behalf of Bogonot's family because "findings show he suffered the adverse effects of Dengvaxia". The statement was given by PAO forensics laboratory director Dr. Erwin Erfe.
The autopsy of Bogonot happened in July 12, just the day after he passed away at the Philippine Children's Medical Center in Quezon City. It was said that Bogonot's death was due to leukemia, yet according to Dr. Erfe, "What we found can't be explained by leukemia".Bogonot's autopsy showed that "there have been bleedings and enlargement of internal organs". This was stated itself by Sanofi Pasteur as one of the side effects of Dengxavia vaccine.
On July, the Manila Bulletin reported:
"Erfe said Bogonot's parents also showed his immunization card which indicated that the boy received shots of Dengvaxia on June 28, 2016 and on January 11, 2017. Bogonot is the 155th Dengvaxia victim the PAO forensics team has autopsied and the second this month which includes Diana Diola, 13. The PAO has already filed complaints before the Department of Justice (DOJ) on behalf of the families of 56 Dengvaxia victims and intends to file more complaints for the other families. So far, the DOJ has approved the filing of charges in court concerning the deaths of 17 children."
Reference:
Featured image: https://money.yahoo.com/pharma-giant-sanofi-charged-manslaughter-birth-defects-case-095215118.html?