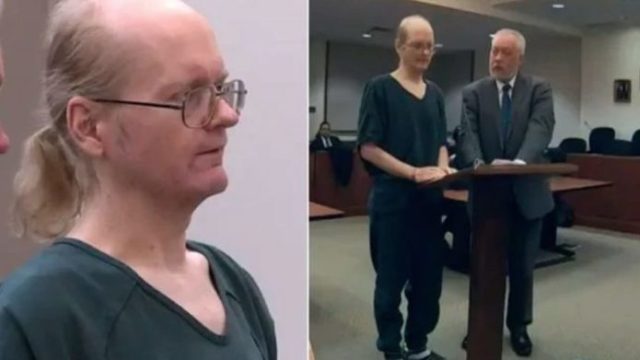 A 45 year-old man named Joseph Gobrick, charged with child molestation and will be sentenced 10 to 20 years in prison after being caught with child porn images in his computer in Michigan, claimed he is "an 8-year-old girl". Gobrick was arrested after authorities found numerous pictures of children ranging from infants to 5 years old being sexually abused. The suspect also argued that the images found in his possession were computer-animated. However, the police said that the pictures of 8 child victims were real.
According to Gobrick, "I've always been an 8-year-old girl. And even in my drawings and fantasies, I'm always an 8-year-old girl. Whenever we did this, there are adults having sex with me in an online forum as an 8-year-old girl."
The Kent County Assistant Prosecutor Daniel Helmer also said that even during his trial, Gobrick continued to draw images of children being abused and also talking that he has a constitutional right to rape children. Gobrick was found guilty of 3 counts of "child abuse using computer to commit a crime" and was sentenced 10 to 20 years of imprisonment. He was arrested in the year 2018 after a missing 17-year-old girl was found in his home. When the police searched his computer for possible evidence, they then discovered the said sexual images of children. Gobrick was also previously convicted of sexual abuse in New York in 2001.
This is not the first time that a man convicted of sexual abuse of children had claimed that he is a "trans-age". In 2018, a 38-year-old man named Joseph Roman also claimed that he is "a 9-year-old trapped in an adult's body". This convicted pedophile was charged with "repeated predatory criminal sexual assault" on 3 girls, an 8-year-old and 2 six-year-old, and also daughters of his friends, from the year 2015 up to 2018.
According to the report, the abuse happens to the 8-year-old while the mother works at night shift during the year 2016. During these times, the victim's family was staying at Roman's house. However, the assault was allegedly still continued even after the family moved out. The other victim which is a 6-year-old was said to have been abused while she was staying at the suspect's house for one year, from January 2017 to January 2018. And during this time, January 2018, Roman was finally exposed when the family of the victims confronted him about the incidents. Later that month, Roman confessed and admitted the crime and was ordered to be in prison without a bail.
References: