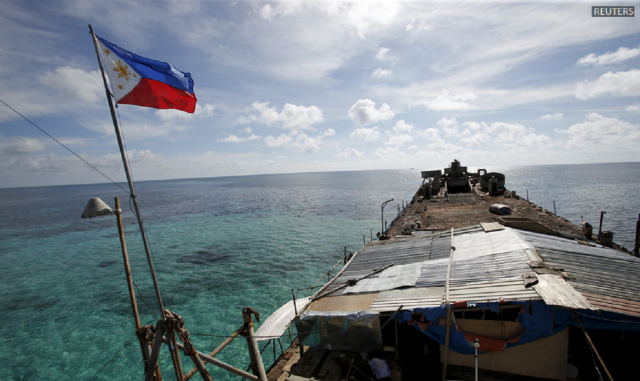 METRO MANILA, March 6 — The Canadian government has expressed willingness to cooperate with the Philippines regarding possible maritime and military cooperation in the West Philippine Sea.
In a recent interview, Canadian Minister of International Development and former defense chief Harjit Sajjan expressed Canada's support for the Philippines in relation to the disputed waters.
Sajjan emphasized Canada's familiarity with the security situation in the region and their commitment to support security partnerships in the Indo-Pacific.
"The security situation is something we know extremely well in the region and that's something Canada has been very vocal especially when it comes to sovereignty over the West Philippine Sea," Sajjan said.
He mentioned Canada's increased presence and consistent support in the region as part of its Indo-Pacific strategy.
"Part of the Indo-Pacific strategy is enhancing security support within this region," Sajjan said.
"We actually increased our presence and more importantly our consistent presence in the region," he added.
The Philippine government is also in discussions with the United States, Australia, and Japan on the possibility of engaging in joint patrols in the West Philippine Sea. Operational details, including the involvement of other regional partners, will be part of the discussions between the Philippines and the US.
According to the Department of Foreign Affairs, they are working on crafting guidelines for combined maritime exercises, including joint patrols with regional partners.
"GPH (Government of the Philippines) is in the process of crafting guidelines for the conduct of combined maritime activities in the WPS, including joint patrols," the DFA said in a statement.
"Operational details, including the possibility of engaging other regional partners, will be part of PH-US discussions," the DFA added.
Recent developments in the region, including China's increasing assertiveness, have prompted Canada to rethink its foreign policy strategy. The Canadian government's decision to express openness to cooperate with the Philippines is expected to be well-received by other countries in the region who share the same concerns about China's territorial claims.
This move is seen as a positive development in the ongoing West Philippine Sea dispute. As tensions in the region continue to escalate, international cooperation and a commitment to upholding international law will be crucial in resolving the conflict peacefully.