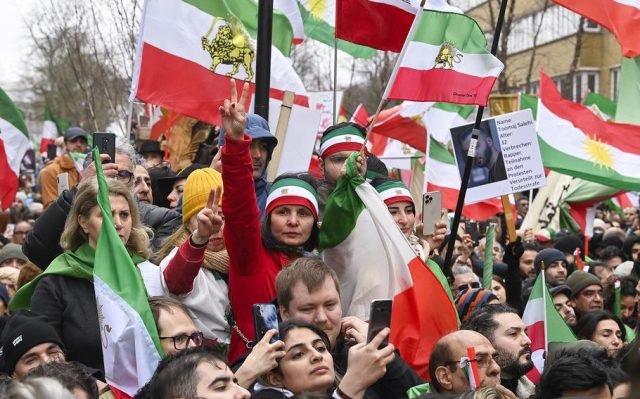 On Saturday, March 4, parents from Tehran and other cities of Iran gathered around the Education Ministry to protest against the series of mass poisoning that happened recently which targeted schoolgirls from different parts of the country. According to some reports, the poisoning has been "deliberately" done to "punish" the girls for protesting against the government.
However, the Iranian deputy minister, on the other hand, believes that these series of tragic poisoning are being carried out by "some hardline Islamist groups" to "prevent the girls from getting an education".
The poisoning occurred in more than 30 schools in 10 provinces of Iran and out of 15 towns, Yazd and Ahvaz were among those who have been greatly affected. The first incident occurred on the 30th of November in a school in Shia, Qom where 18 schoolgirls were taken to hospital for respiratory problems, accompanied by headache and dizziness believed to be caused by toxic "chemical compounds".
It was reported that many of the schoolgirls have participated in the anti-government protests, also dubbed as "anti-hijab protests", in different cities of Iran which started in September last year. This is why many Iranians believe that this is the main reason why these tragic attacks happened.
What started the protest is the incident that happened to Mahsa Amini, a 22-year-old Iranian lady who died in the custody of Iran's government or Islam's "religious police". Amini was arrested by the Guidance Patrol, Iran's religious police, for allegedly not wearing the hijab as the Islamic dress code is very strict in the country.
The reason for her death is a heart attack, according to the Law Enforcement Command of the Islamic Republic of Iran. Amini was said to have died at a police station where she fell into a coma before being transferred to a hospital. However, a different story was told by some eyewitnesses, especially by those who were detained with Amini.
According to them, Amini was "severely beaten and that she died as a result of police brutality". The Iranian authorities, however, denied this. Though, much evidence is being presented and the claim that Amini died due to police brutality seems to be making more sense. However, sadly, according to leaked medical scans, findings also suggest that Amini "had a cerebral hemorrhage or stroke due to head injuries received after her arrest".
Meanwhile, Ali Khamenei, the supreme leader of Iran, released a statement in a news recently regarding this matter:
"This is a big and unforgivable crime. If it is proven that the students were poisoned, the perpetrators of this crime should be severely punished. There will be no amnesty for these people…"
References:
https://www.indiatoday.in/world/story/iran-schoolgirls-deliberately-poisoned-stop-getting-education-report-2340085-2023-02-27
https://edition.cnn.com/2023/03/06/middleeast/hfr-iran-suspected-poisoning-girls-schools-intl/index.html
https://www.reuters.com/world/middle-east/protests-break-out-iran-over-schoolgirl-illnesses-2023-03-04/
https://www.bbc.com/news/world-middle-east-64862714
Featured image: https://www.stripes.com/theaters/middle_east/2023-03-01/iran-school-girls-poison-attacks-9315663.html