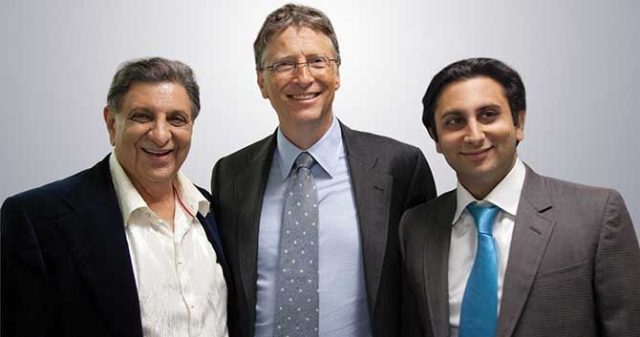 The Indian Bar Association (IBA), an association of lawyers based in Mumbai, has reported on November 25, 2021, that Bill Gates, along with one of India's richest businessmen Adar Poonawalla, the CEO of Serum Institute of India, and other Government officials in India are now being sued and were ordered to be arrested by the country's Higher Court mainly for a murder case of a 23-year-old man who died after taking the Covidshield shot.
The deceased said to have taken AstraZeneca's Covishield vaccine because of the defendant's false claim that "the vaccine is completely safe". In addition to this reason, the dead 23-year-old man was also said to have taken the shot for "compliance requirement set by the Railways that only double vaccinated people would be allowed to travel".
According to IBA's report:
"In India, the person allowing the false marketing of his product is also held to be guilty due to his act of commission and omission. In this regard the provisions of Section 120(B), 34, 109 etc. of IPC get attracted to make Bill Gates and Adar Poonawalla guilty of mass murders i.e. Section 302, 115, etc. of IPC."
Covishield is being manufactured by Bill Gates and Adar Poonawalla through GAVI, the Vaccine Alliance, an organization claimed to be a "public-private global health partnership" that aims to, as the name suggests, make the global vaccination program efficient.
The Serum Institute of India is said to be the largest vaccine manufacturer in the whole world. It was founded in 1996 by Dr. Cyrus S. Poonawalla, the father of Adar Poonawalla, and it also produces 50% of the world's vaccines that are being used today for young children and babies. Adar Poonawalla is a board member of GAVI and known as the "vaccine king" of India. This case, according to ABI, is the "world's first vaccine murder case against Bill Gates, Adar Poonawalla, and other unnamed defendants", filed in India's High Court. Other previous complaints filed against Bill Gates and other involved companies and institutions implementing the vaccination program in India were also used to support the case. According to the report of IBA:
"The Petitioner also relied upon the criminal antecedents of Bill Gates in killing 8 female children by unauthorized trial of HPV vaccines in India and judgment of Constitution Bench of the Supreme Court in Kalpana Mehta's Case (2018) 7 SCC 1, which is a strong proof against Bill Gates and his vaccine syndicate.
Petitioner has also referred to the proofs of sinister plan of Bill Gates in polio programme which spoiled the lives of 4.5 lakh children in India as they suffered new type of paralysis. This is also an additional proof of Bill Gates' pervert and criminal mindset.
As per experts, there is no chance of Bill Gates getting bail in the case and all the movable and immovable properties of the accused will be confiscated soon."
It was also reported that in India, under section 43 of Cr.P.C, the citizen has the right to arrest the accused and hand them over to the police. Therefore various social groups and ordinary citizens can arrest Bill Gates, Adar Poonawalla. and other defendants for this case.
Recently, India's National Adverse Event Following Immunisation (AEFI) committee has also finally acknowledged that the death of Dr. Snehal Lunawat, a 33- year-old doctor, was due to a blood clot that occurred after her vaccination of Covishield by AstraZeneca. This incident also proved that the defendants are intentionally deceiving the public through false advertising and deceptive marketing strategy, as most vaccine manufacturers have been doing for decades.
To read the full article by the Indian Bar Association, go to this link:
Featured image: