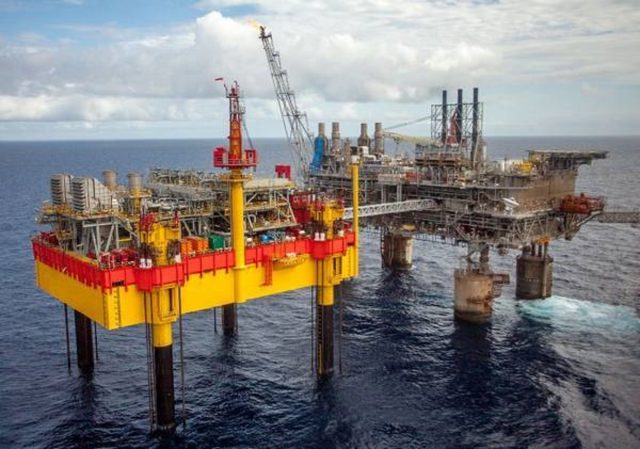 A Twitter post by a user named Mary has spread on social media exposing some information regarding the controversial Malampaya gas field exploration issue in which was said to be another major government scandal within the Duterte administration. This deal, according to the post, is "the biggest crony agreement in the world". This is why a legal complaint in connection to this allegedly act of plunder was filed with the Ombudsman on October 18, 2021, against the country's Department of Energy Secretary Alfonso Cusi and Dennis Uy, the owner of Malampaya Energy and UC Malampaya, the two companies said to be owning a huge percentage of the Malampaya share. According to the widely shared Twitter post:
"The Malampaya is the sole natural gas field in the country which supplies 40% of Luzon's energy requirement. It is a joint undertaking of the Philippine government and the private sector specifically with shares of 45% to Chevron, 45% to Shell…
Recently, however, the shares of Chevron and Shell were sold to Udenna Corp. owned by Dennis Uy, a campaign backer of Duterte since 2016. This means that Uy now owns 90% of the Malampaya. The ongoing issue is that this transaction was questionable and allegedly breached the law. The agreement in the Malampaya Project said that if Chevron and Shell would like to sell their interest, they will first have to offer it to the Philippine gov't — something that did not happen at all."
The complainants were geologist Balgamel Domingo and Filipino-American lawyers Loida Nicolas Lewis and Rodel Rodis. And according to also to Mary's post:
"Atty.Rodis, one of those who filed a complaint against Energy Secretary Cusi & Dennis Uy, said that the Dept. of Energy failed to do its job by approving the sale of shares to a company that didn't even meet the technical &financial qualifications for handling a natural gas field.
Note that Udenna entered this contract w/o any assets & a 100 billion peso debt loans. It also has zero track record on handling operations of a gas power plant. In fact, "Udenna didn't pay a single centavo in the acquisition of the Malampaya oil gas field", accdg. to Atty.Rodis."
She then added:
"Malampaya is now handled by a company w/ incompetent people. Any mistake can lead to a gas leakage that will destroy the entirety of Palawan Sea and can even extend to Batangas…
We are giving a huge asset of the Philippines to a single entity, and in doing so, we are granting Dennis Uy an enormous control on the energy oil industry. This Malampaya issue is a theft in natural resources."
Meanwhile, back on June of this year, Manila Bulletin reported:
"Four major foreign banks will finance businessman Dennis Uy's $460 million acquisition of the 45-percent stake of Shell Philippines Exploration B.V. (SPEX) in the Malampaya gas field facility. Highly placed sources from Singapore divulged that the lenders to Malampaya Energy XP Pte. Ltd., a subsidiary of Uy's Udenna Corporation will be: ING Bank, Australia and New Zealand Banking Group Ltd. (ANZ), Deutsche Bank and Farallon Capital. Sources emphasized these banks "have been the same set of lenders in Udenna's acquisition of the Chevron stake in Malampaya." That particular transaction worth $565 million was closed in March 2020. Its key challenge will be to shore up Malampaya gas production to satiate its commitment to off-takers. The minority share of 10-percent in the project remains in the hands of state-run Philippine National Oil Company-Exploration Corporation; while Udenna holds the prodigious majority of 90-percent."
Dennis Uy's corporations, however, stands firm that its action to buy out the majority share in the Malampaya gas project were all in accordance with the national rules and are completely legal, claiming that "the transfer of the shares of Shell Exploration BV and Chevron to Udenna was "above board" and underwent "strict bidding processes." Shell and Chevron each have a 45% stake in the project and the remaining 10% is maintained by the state through the Philippine National Oil Company Exploration Corporation. As a major source of fossil fuel energy in the country, the Malampaya gas field in Palawan pumps gas to five power plants in Batangas, supplying one-fourth of Luzon's electricity. Dennis Uy, a major contributor to President Rodrigo Duterte's presidential campaign in 2016, now owns 90% of the Malampaya share.
References: