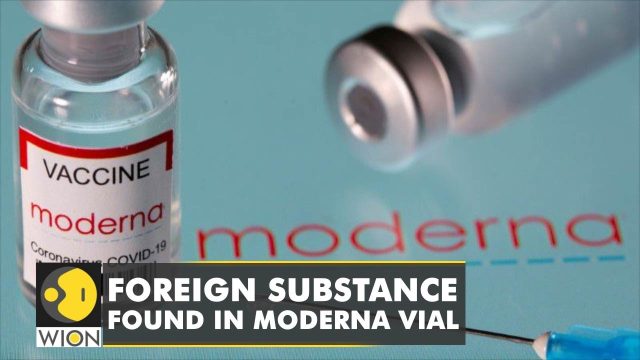 In Japan, Moderna Inc. and Takeda Pharmaceutical Co. Ltd has announced that they are working with the Japanese authorities "to recall three batches of COVID-19 vaccine due to the recently discovered stainless steel contaminants in some vials". Less than a week after, another investigation for foreign substances by Kanagawa Prefecture also found "several black particles in one Moderna vaccine vial", prompting authorities to put the rest of the lot on hold. Because of this, the Japanese government had suspended the use of the three batches of Moderna vaccines, totaling 1.63 million doses, after they've been informed about the contamination.
Additional reporting states:
"Administration of Moderna shots was halted in Japan last week after 39 vials were found to contain foreign material. All the vials came from a single lot, but shots from two other lots from the same Rovi manufacturing line were suspended as a precaution."
Stainless steel is used in vaccines as "heart valves and joint replacements". According itself to the two company's own investigation, Moderna and Takeda Pharmaceutical Co., the contamination was likely due to the "friction between two pieces of metal installed in the production line, which was caused by an inappropriate set-up". Speaking about the possible consequence of the incident, the two companies, however, denied that there is a risk associated with exposure to stainless steel. The company stated on the news:
"It is not expected that injection of the particles identified in these lots in Japan would result in increased medical risk…"
Much like in many places, COVID vaccines also kill people in Japan. And much like in many places, the health agencies are also quick to deny the connection between vaccines and the death of these persons. For example, just recently, there were two men in their 30's who died after receiving their dose of Moderna shots. According to the manufacturers, "there is no evidence" to point at the vaccines as the cause as it's all just "coincidental". Meanwhile, the suspension of the use of other doses of the Moderna COVID vaccine from different batches was also done in three other regions of Japan.
Meanwhile, over 12 million doses of Covid vaccine from China's Sinovac Biotech Ltd were suspended by Brazil's federal health regulator Anvisa. The reason for the suspension, according to the Reuters report, was a "precautionary measure to avoid exposing the population to possible imminent risk".
References:
Featured image: https://www.youtube.com/watch?v=8bzA4hPuGQw