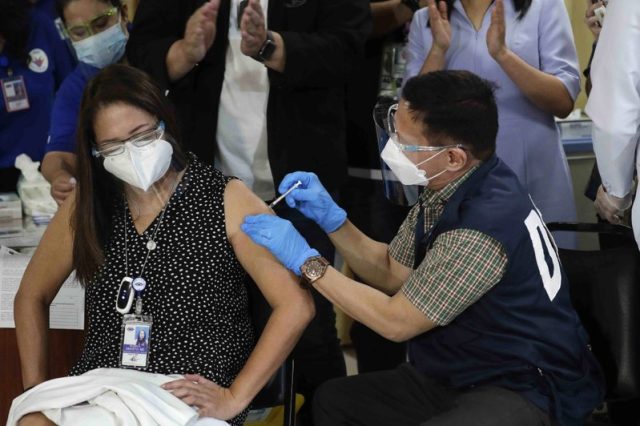 The Philippine College of Jurisconsults has released a statement against mandatory vaccination following the statement of the president Rodrigo Duterte threatening the Filipinos, many of whom are his voters and supporters, to face arrest if they do not get the injection for the alleged Covid19 viral disease. Described as "a collegium of scholars, who make of the law the subject of study, research, discussion and publication", it is an organization of "lawyers, professors of international law, foreign lawyers, canon law professors, and Shari'a law publicists and scholars"; incorporated as a nonstock, nonprofit corporation. According to them:
"We strongly maintain that the government may not compel persons to submit to vaccination. The freedom of each individual, a person's right to bodily integrity and privacy – rights that are constitutionally guaranteed – cannot and should not be compromised and prejudiced.
Public education and risk-benefit assessment about these vaccines must be implemented and maintained by the health authorities in favor of the public as part of the protective mechanism against the so-called national emergency. However, Filipinos are instead being bombarded with confusion and with fear all day and night to the point that they cannot anymore decide with better understanding of what's really going on with regards to the immunization. Therefore, the organization requested President Rodrigo Duterte's administration and the Department of Health (DOH) to facilitate and lead the effort for informed consent for each Filipino so that they can learn about the risks and decide properly:
"We urge the government, however, to launch a campaign that discloses fully the benefits as well as the risks of getting the vaccine, so that the consent of each may be free and informed…"
Among the names who signed the appeal are Justice Adolf Azcuna, Prof. Cristina Monte, Fr. Ranhilio Callangan Aquino, Dr. Antonio La Viña, Fr. Jaime Achacoso, Dr. Jeremy Gatdula, Assistant Dean Norhabib Bin Suod Barodi, Fr. Danilo Flores, Dr. Manuel Solis, Solicitor (Australia) Vladimir Cabigao, and Mons. Gary Formoso.
In the midst of this intense crisis caused by the county's own political classes, who vanguard and make sure they always hold the position even through cheating on elections by deceptive false promises and different sorts of unethical schemes, many situations have gotten worst and still continuing to downward spiral; adding to the financial hardships and to the psychological and physical suffering of many Filipinos. As reported by the International Development Law Organization (IDLO) on July last year:
"With more than half of its 110 million population living in the Luzon region, including Metro Manila, implementation of Enhanced Community Quarantine (ECQ) regulations, including strict curfew, police-military checkpoints and pass system, cancellation of public transportation, and closure of most industries and government services, has negatively impacted women and low-income workers in particular. Initial challenges with testing, hospital capacity, and underlying health concerns already present in the country further contributed to the impact of the pandemic."
But instead, the Philippine government continues to mandate curfews, limitations to movement, baseless swabbing, and the wearing of paraphernalia no matter how useless and environmentally destructive they are. What's even more disturbing is that rumours also circulate that some government officials profit from paraphernalia such as testing kits, face masks, face shields, and even vaccines. Along with this opportunistic behaviour by some officials in the current administration, the president also rushes laws that further police and limit the public in a seemingly draconian manner. All of these, without the public's clear discernment, are currently creeping through our bill of rights.
References: