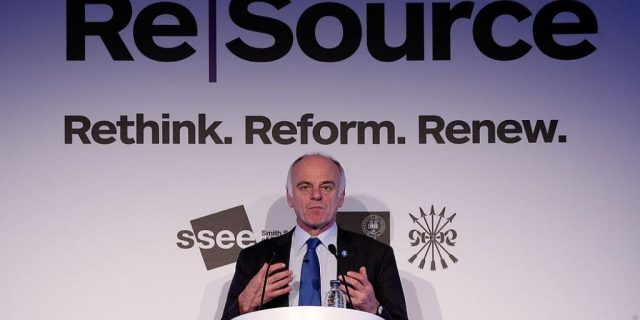 "Stop using lockdown as your primary control method. Develop better systems for doing it. Work together and learn from each other."
This is a statement from Dr. David Nabarro, the World Health Organization (WHO) Special Envoy on Covid-19, calling for governments of the world to stop locking down its citizens and killing its own economy as a response to COVID 19 crisis. Dr. Nabarro claimed that the lockdown method has accomplished nothing but poverty and that "it's making poor people poorer". According to him:
"Lockdowns just have one consequence that you must never ever belittle, and that is making poor people an awful lot poorer."
Dr. Nabarro also said that the WHO is not advocating lockdowns, stating that:
"The only time we believe a lockdown is justified is to buy you time to reorganise, regroup, rebalance your resources, protect your health workers who are exhausted, but by and large, we'd rather not do it."
Aside from saying that the lockdown measure has caused more poverty, Dr. Nabarro also said that it's causing damage to tourism industry "because people aren't taking their holidays" and that it will also result to more child malnutrition.
"Look what's happened to smallholder farmers all over the world. … Look what's happening to poverty levels. It seems that we may well have a doubling of world poverty by next year. We may well have at least a doubling of child malnutrition", Dr. Nabarro stated.
Meanwhile, Dr. Margaret Harris, another WHO spokesperson, said that the WHO is not saying lockdown is not necessary. When asked on Monday morning about the statement by Dr. Nabarro, Dr. Harris stated on Channel 9 news that the report that the WHO is backflipping from its original statement was a mistake. According to her:
"It is not a backflip. It is not a change in advice."
However, if you pay attention carefully to her following statement, it will appear to you that the WHO is doing a "doublespeak", a kind of political language used to deceive the receiver of the message, usually "through concealment or misrepresentation of truth". According to Dr. Harris:
"Right from the start we have said what we'd really like to see is a strong tracking, tracing, the community hand-washing and mask wearing, so that you don't have to go into lockdown.
"A lot of countries have had to go to lockdown, but we say do all the other things to avoid going there because the economic and social costs are very high."
Even the Director General, Tedros Adhanom Ghebreyesus, sounded vague about the issue of lockdown. In a press briefing last April, Ghebreyesus stated:
"In countries with large poor populations, the stay-at-home orders and other restrictions used in some high-income countries may not be practical.
"Many poor people, migrants and refugees are already living in overcrowded conditions with few resources and little access to healthcare.
"How do you survive a lockdown when you depend on your daily labour to eat?"
Meanwhile, in the middle of September, Tanzanian President John Magufuli also commented against the WHO's lockdown suggestion, calling the current crisis "satanic". Talking about the brutality of some country's response to COVID 19 scandal, Magufuli stated:
"You have seen elsewhere people have been killed for walking beyond recommended hours. Others walk and work throughout the day with nose and mouth covered. This is really unfortunate."
Consistent to what Dr. Nabarro has stated, Magufuli also stated that the lockdown measure is killing the economy and that it results to poverty and hunger. According to him:
"How would those depending on fishing make ends meet? How would those working earn a salary? Those that were calling on a lockdown had no wisdom."
References:
https://www.news.com.au/world/coronavirus/global/coronavirus-who-backflips-on-virus-stance-by-condemning-lockdowns/news-story/f2188f2aebff1b7b291b297731c3da74#.wz9an
https://www.abc.net.au/news/2020-10-12/world-health-organization-coronavirus-lockdown-advice/12753688
https://www.iol.co.za/news/africa/no-sense-in-imposing-lockdown-to-curb-satanic-pandemic-says-tanzanias-magufuli–1118cfcd-52cc-5b77-a756-fed9d5d3733e
Featured image: https://www.lifesitenews.com/news/world-health-org-flip-flops-again-calls-lockdowns-a-ghastly-global-catastrophe