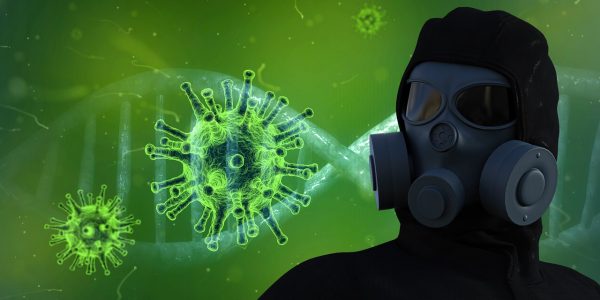 A video has just surfaced a few days ago regarding the World Health Organization's (WHO) complete turn-around about how COVID-19 really spreads and what should be the valid measures and protocols people must follow. Although, the WHO has been strongly criticized for its inconsistencies since the beginning of this crisis for many reasons; these include the organization's director's agreement into how China manages the alleged virus outbreak despite of their delayed response, highly-controlled information system, and other unanswered questions from the public in general.
In the recent statement, the WHO said that there are not so much instances that "asymptomatic" individuals transmit or infect other persons. This is another big statement from WHO that will surely disappoint and anger many people after many unnecessary reactions from both the public and the institutions have been already done, despite many people question them, and that many people actually believed that the old interpretation of the virus, as how it would spread and even kill people, the one thought to be so deadly that people should be super cautious about, is now slowly changing its ways. So according to WHO:
"We do know that there can be people that are truly asymptomatic and PCR positive. The second part of your question is, what proportion of asymptomatic individuals actually transmits? So the way that we look at that is we look at, ah these individuals need to be followed carefully, over the course of when they're detected and looking at secondary transmission. We have a number of reports from countries who are doing very detailed contact tracing. They are following asymptomatic cases, they're following contacts and they're not finding secondary transmission onward; it's very rare. Much of that is not published in the literature. From the papers that are published, there's one that came up from Singapore, looking at a long-term care facility, there are some household transmission studies where you follow individuals over time and you look at the proportion of those that transmit onwards."
"Ahm, we are constantly looking at these data, we are trying to get more information from countries to truly answer this question. It still appears to be rare that asymptomatic individuals actually transmit onwards. What we're really trying to focus on is following symptomatic cases. If we followed all of the symptomatic cases because we know that this is a respiratory pathogen, it passes from an individual to infectious droplet. If we actually followed all of the symptomatic cases, isolated those cases, follow the contacts and quarantine those contacts, we would drastically reduce, I would love to give a proportion on how much transmission we would actually stop. But it would be a drastic reaction to transmission. If we could focus on it I think we would do very very well in suppressing transmission. But from the data we have it's still to be rare that asymptomatic persons actually transmit onwards to a secondary individual."
However, this isn't the first time the WHO brought chaos to many countries with its inconsistencies and sometimes even contradictory data about certain issues. Also, there have been many times when some these WHO officials are caught lying about many different issues just to maintain its reputation even though without really solid-ground basis and integrity. For example, in the 2009 Swine flu scam, globalresearch.ca noted incidences that point out WHO's ridiculous inconsistences and sometimes, outright lies. It was written:
"The statements of the WHO are notoriously contradictory. While creating an atmosphere of fear and insecurity, pointing to am impending global public health crisis, the WHO has also acknowledged that the underlying symptoms are moderate and that "most people will recover from swine flu within a week, just as they would from seasonal forms of influenza" (WHO statement, quoted in the Independent, August 22, 2009).
The WHO's July 10 guidelines have set the stage for a structure of scantiness and inadequacy with regard to data collection at the national level. National governments of member States of the WHO are not required to corroborate the spread of the A H1N1 swine flu, through laboratory tests."
Just as unreliable as today, the WHO still functions based on inadequate and scantly data, spewing predictions that bring forth massive fear to the public. On the said H1N1 outbreak, the WHO predicted that: "as many as 2 billion people could become infected over the next two years — nearly one-third of the world population." (World Health Organization as reported by the Western media, July 2009)".
Globalresearch.ca also reported what we can say very similar inconsistency to the WHO's current claims about COVID-19:
"There was no attempt to improve the process of data collection in terms of lab confirmation. In fact, quite the opposite. Following the level 6 Pandemic announcement, both the WHO and the CDC decided that data collection of individual confirmed and probable cases was no longer necessary to ascertain the spread of swine flu. As of July 10, one month after the announcement of the level six pandemic, the WHO discontinued the collection of confirmed cases. It does not require member countries to send in figures pertaining to confirmed or probable cases."
As it continues to discuss about the question of reliability, the article went on:
"Does the data justify a worldwide public health emergency, including a $40 billion dollar vaccination program which largely favors a handful of pharmaceutical companies? In the US alone, the costs of H1N1 preparedness are of the order of 7.5 billion dollars.( See Flu.gov: Vaccines, Vaccine Allocation and Vaccine Research). Following the outbreak of the H1N1 swine flu in Mexico, the data collection was at the outset scanty and incomplete, as confirmed by official statements.( See Michel Chossudovsky, Is it the "Mexican Flu", the "Swine Flu" or the "Human Flu"? Michel Chossudovsky Political Lies and Media Disinformation regarding the Swine Flu Pandemic)."
Then it added:
"The Atlanta based Center for Disease Control (CDC) acknowledged that what was being collected in the US were figures of "confirmed and probable cases". There was, however, no breakdown between "confirmed" and "probable". In fact, only a small percentage of the reported cases were "confirmed" by a laboratory test. On the basis of scanty country-level information, the WHO declared a level 4 pandemic on April 27. Two days later, a level 5 Pandemic was announced without corroborating evidence (April 29). A level 6 Pandemic was announced on June 11."
References: