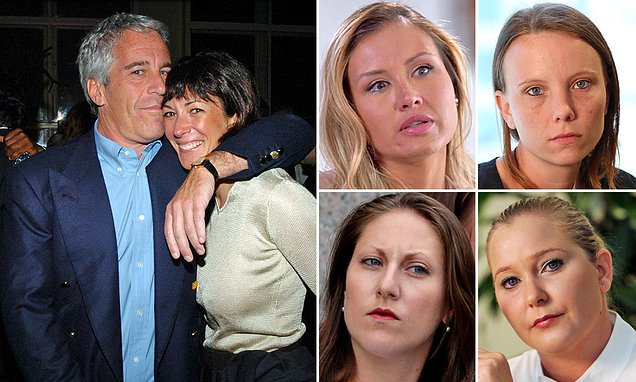 After Ghislaine Maxwell was arrested last week at her home in New Hampshire, interviews and press conferences by Gloria Allred, the representative of 16 of Jeffrey Epstein accusers, as well as by Virginia Giuffre, Prince Andrew's complainant who's providing claims substantial to Epstein's tie to the royal family, has followed. Maxwell was moved to New York and who is now considered an "extreme risk of flight" mainly because of her enormous wealth, "with access to more than $20m in 15 bank accounts and three passports". Maxwell is being denied of bail.
If proven guilty, Maxwell could face up to 35 years in prison. She was charged with multiple complaints including helping in the trafficking of minors and teenage girls for sexual activities with her wealthy ex-boyfriend, Jeffrey Epstein. According to reports, most of these illegal sexual acts took place in Epstein's own private island himself. Many of Epstein's friend, including Prince Andrew, according to Giuffre, have witnessed many young teenage minors come and go at this island.
According to Gloria Allred:
"Prince Andrew, certainly, when he was in Manhattan, saw young girls coming and going. When he was there in the house, he couldn't miss it. They were coming and going constantly. What did he think they were doing there? Why were they there? Did he speak to them? Was he involved with them at all, or even with adult young women there?"
Meanwhile, Epstein's former employee named Steve Scully is also testifying regarding Prince Andrew's alleged possible "awareness" to Jeffrey Epstein's sex trafficking activities. Steve Scully worked for Epstein for 6 years (1999 to 2005) on the island's telecommunication system, and during one of his approximately 100 trips taken to Epstein's "virgin island", he claims he witnessed "various men having sexual acts with young women". One of these men, according to Scully, was Prince Andrew.
Scully said:
"It was probably around 2004 that I saw Prince Andrew. He was at the pool. He was with, at that time, an unknown girl to me. She was young. She didn't have any top on. They were engaged in foreplay. He was grabbing her and grinding against her."
According to Scully years later after he saw the photo of Giuffre, he was totally certain that it was Virginia Giuffre, the girl he saw with Prince Andrew at the pool. Prince Andrew, however, had since denied everything what Giuffre accuses of him, even claiming the image of him and Virginia Giuffre circulating is "photoshopped". Buckingham Palace also denied the allegations, standing firm against one of the biggest scandals of the current year.
On the other hand, another Epstein's accuser named Alicia Arden has also spoke about her experience with Jeffrey Epstein in 1997. At the Los Angeles press conference on Monday, Arden testified "how she thought she was meeting Epstein for a Victoria's Secret modeling interview when he forced her to undress and assaulted her". During that time, the 51 year old actor said she was 27 years old when the incident happened. She then reported the incident to Santa Monica Police yet nothing happened; instead, Arden was blamed for the incident.
She told the press:
"They said I went up to the hotel room willingly and that I intimidate men because of my appearance. I told police that I did not ask or give permission to be touched or to have Epstein start taking my clothes off. I thought I was going to a legitimate audition."
Many people do not buy the "Epstein suicide story". According to them, it's totally possible that Epstein was murdered to protect big names in politics and other important institutions. For example, Chauntae Davies, one of Epstein's accusers who said to "accompanied Epstein on a philanthropic trip to Africa with Bill Clinton, Kevin Spacey, and Chris Tucker", said in an interview:
"I'm sure many people wanted him dead," she says. "He had a lot of information on a lot of people. A lot of blackmail—videos and pictures."
Sources:
Featured image:
https://www.dailymail.co.uk/news/article-7346181/Victims-Jeffrey-Epstein-reassured-justice-suicide.html