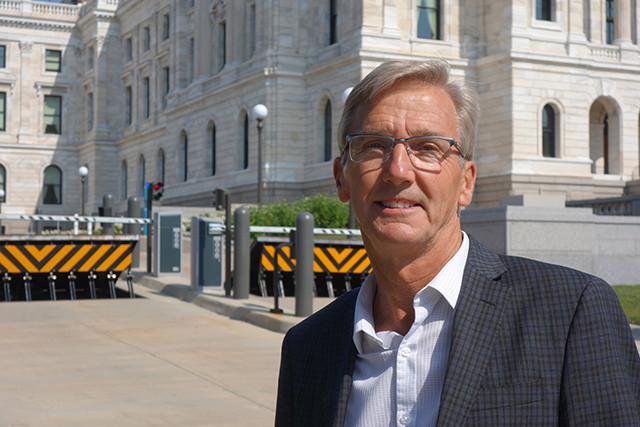 Another doctor is now speaking out about how the hospital data regarding COVID-19 is being skewed by so-called health care professionals in the medical field right now. He's not only a doctor but also a politician; he's Minnesota Senator Dr. Scott Jensen. Dr. Jensen claimed that he received a seven page document suggesting that patient's diagnosis and even death certificates right now are being manipulated to be categorized under COVID-19 death.
This statement by Dr. Jensen is also consistent to what Montana Dr. Annie Bukecek is claiming that the Centers for Disease Control and Prevention (CDC) are instructing hospital officials to consider almost every patient's death as death by COVID-19 even if they're not. In fact, Dr. Jensen also claimed that "under the CDC guidelines, a patient who died after being hit by a bus and tested positive for coronavirus would be listed as having presumed to have died from the virus regardless of whatever damage was caused by the bus".
Meanwhile, Dr. Jensen also explained one of the reasons why doctors right now are being tempted to do these unethical things and misdiagnose every patient that they handle. Aside from being afraid to protest and speak up about this thing because of potential penalty, from being pressured to manipulate the data and screw up their decisions, they are also being induced by the system. According to Dr. Jensen, "anytime health care intersects with dollars it gets awkward".
He also stated in the interview that, "Right now Medicare has determined that if you have a COVID-19 admission to the hospital you'll get paid $13,000. If that COVID-19 patient goes on a ventilator, you get $39,000; three times as much. Nobody can tell me, after 35 years in the world of medicine, that sometimes those kinds of things have impact on what we do."
The CDC's "Guidelines for Certifying COVID-19 Deaths" (April 2020) stated like this:
"In cases where a definite diagnosis of COVID cannot be made but is suspected or likely (e.g. the circumstances are compelling with a reasonable degree of certainty) it is acceptable to report COVID-19 on a death certificate as 'probable' or 'presumed.'"
In the Fox News interview, Dr. Jensen reacted to this and called it "ridiculous". He went on to explain that if we let "people" to do this and sort of manipulate the numbers of COVID-19 death cases is very problematic and kind of undermining to the government's reputation. He also emphasized that if the politicians continue to do things that are not "necessarily motivated on fact and science", people's trust to the government would seriously be affected and somewhat worn.
References:
Featured image: https://www.minnpost.com/state-government/2019/07/state-sen-scott-jensen-is-not-running-again-and-he-has-a-lot-to-say-about-the-legislature-this-is-a-really-bizarre-place/