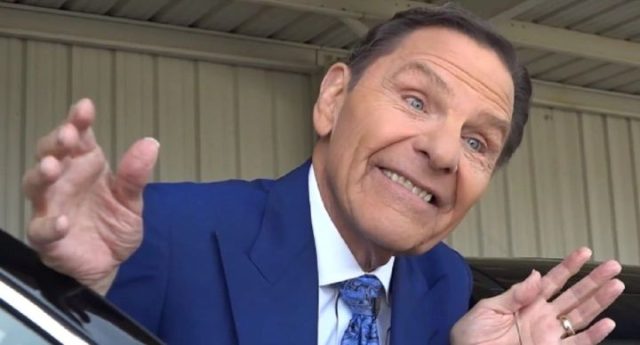 The whole world is now affected by this issue of so-called COVID-19. Many major events have been canceled and many institutions have been shut down as people were told to stay at home as measures by the governments of the world to, according to them, contain the virus. However, Kenneth Copeland, the 83-year-old televangelist who runs Kenneth Copeland Ministries (KCM) based in Texas told his followers to continue paying tithes and offerings amidst this global health crisis.
This odd statement was mentioned by Copeland during his live television program called Victory Live TV. According to Copeland, there is nothing else in the world that is a true wealth but Jesus Christ so Christians "should endeavor to pay their tithes" to his church despite of being affected by this global problem. This strange suggestion is now being circulated in the social media, gaining tremendous amount of criticisms and disgust. In addition, he also told his followers that they should not bother being infected by the virus because "such fear makes them vulnerable to the virus".
Copeland, who also said that government's directive to stop social gatherings and public group activities due to COVID-19 should not be an excuse for not paying tithe offerings, told his followers, "Hey! Your job's not your source. If it is, you're in trouble. Jesus is your source! Whatever you do right now, don't you stop tithing! Don't you stop sowing offerings." He also added, "Well they won't let us go to church! Well, email it in, then! Text together. Something."
"But you get your tithe in that church if you have to go take it down there and drop it off… stick it under the door or something. You get that tithe in that church, you get that offering in that church, and then you go home and do what you're supposed to do." Kenneth Copeland also mentioned in the same TV show.
References: