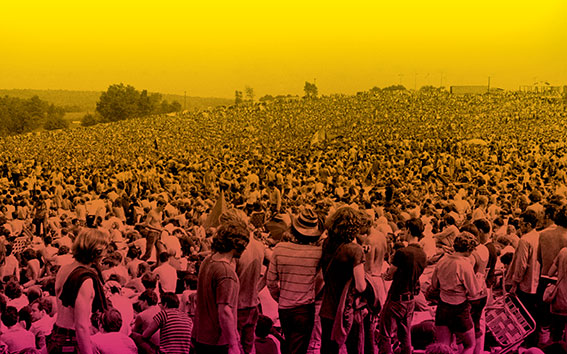 To many people, music is a vital component to life and this gives them additional energy and inspirations to live their life. It is true that to others, music is an important part of their daily activities and rituals with or without being aware about it. In many cultures since the ancient times, music is an essential art being brought along by the people through wide varieties of expressions for how many millennia. It has been a crucial part of people's existence that's why it is important to ask: what kinds of music dominates our society nowadays? What messages it brings to our youth and children?
Perhaps the time of monopoly on thought through art has been happening since the epoch. But let's take a critical look at how the music industry really looks from the different angles. First, we cannot avoid talking about the issue of lyrics or messages it tries to convey to their listeners. Does our current musical trend support the mental health of our generation and uplift them to be more strong and independent being despite of many odds? Or does it cause epidemic of depression, loneliness, and helplessness to our youth? These are valid questions us artists and non-artists alike must think about thoroughly, if we are to use music (and other forms of arts too) to make society better, coherent, and symbiotic.
If you take a serious listen to some songs of today since let say, the 60's, perhaps you will be alarmed by how it is becoming more and more identical to each other. Aside from sounding the same, the lyrical intelligence also has decline compared to the music of that decade and beyond. Of course, basically musical patterns are similar to each other most of the time especially if you talk about the same musical genre, but if you take a little look at the songs of today by artists such as Britney Spears, Taylor Swift, Elly Golding, Ariana Grande, Justine Timberlake, Katie Perry, Justin Beiber, Marron 5, Pink, Avril Lavigne, Cristina Aguilera, The Backstreet Boys, Westlife, Nsync, Adam Lambert and many other mainstream artists, you can easily understand why. It is because throughout decades of their career, these famous musicians use and popularize songs that they don't make themselves.
Believe it or not, majority of the chart topping songs for the past decades were only written mostly by just two persons: Max Martin and Lukasz Gottwald. Max Martin wrote hundreds of songs who topped the charts and he is also the person who wrote universally recognizable tracks such as "I Kissed a Girl, Baby One More Time, Since You've Been Gone, California Girls, Shake It Off, etc. Lukasz Gottwald aka Dr. Luke also has written melodies and lyrics for dozens of very famous songs on the radio. These two song writers, along with others for sure, have been intentionally kept unknown for many people. It is probably because record labels do not want the public to know that many of these pop icons are not really good and effective song writers. Now given this kind of corporate deception, can it really encourage psychological growth and inspire creativity? How about the integrity and dignity of the artists, can they be a good role model to the masses?
If you are familiar with history, there is no question if music really matters to culture and the generation in general. Let's take a look at the 60's and decades before that. Music has been an integral part of the struggle of the people, allowing emotions, creativity, and expressions to flow in an aesthetic ways, projecting a concept of much better existence on this planet. Many lyrics of these eras portray the real story of the people in all walks of life, bringing significance to the greater good and wellbeing of humanity. From the politically fueled words of Woody Guthrie and Johnny Cash to the poetic howls and philosophy of Bob Dylan calling for peace, unity, and coexistence, the music of these generations has been the influence of many thinkers of its time and even to the artists and activists of today. Why can't a music that demands to stop the war be a serious appeal of humanity? All of us are victims of political conflicts that sometimes end up on wars, and these songs demanded to prevent that. Now what? What do these pop songs cry about? What will it bring to our current civilization?
Reference:
Featured Image: nypl.org/blog/2018/01/16/peace-love-revolution-at-the-library