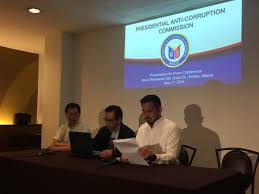 MANILA — Justice Secretary Menardo Guevarra on Sunday clarified that the issuance of subpoenas against respondents in a complaint filed before the Department of Justice (DOJ) is part of its investigation procedures and not an act of harassment.
Guevarra issued the statement in response to the accusation of former Chief Justice Maria Lourdes Sereno after the DOJ summoned lawyers Ma. Lourdes Oliveros and Michael Ocampo, who are part of her staff, based on the graft case filed by lawyer Larry Gadon.
"Our investigating prosecutors routinely issue subpoenas to any and all persons named as respondents in complaints filed before the DOJ. That's part of procedural due process and should not be viewed as an act of harassment," Guevarra said in a text message sent to Philippine News Agency (PNA) when sought for a comment.
"The DOJ under my watch will not be used to advance any political purpose," he added.
In a radio interview Saturday, Sereno said Oliveros and Ocampo were asked to explain their work in the judiciary.
Gadon, the complainant in the impeachment case against Sereno, filed a complaint against Oliveros, a Court Attorney VI of the Office of the Chief Justice and chair of the Legal Technical Working Group; and Ocampo, a Court Attorney VI; and former IT consultant Helen Perez-Macasaet for violating R.A. 9184 or the Government Procurement Reform Act.
The three respondents already submitted their counter-affidavits earlier this month.
Gadon alleged that only two of the eight contracts of service of Macasaet with the SC passed the Bids and Awards Committee while the six others were renewed by Sereno without the knowledge and approval of the Bids and Awards Committee.
"The splitting of the contracts was meant to evade competitive bidding in violation of RA 9184. The mode of hiring of respondent Perez-Macasaet was a form of negotiated procurement through direct negotiation instead of undergoing public bidding," Gadon said.
The lawyer also alleged that Macasaet's compensation was PHP100,000 a month under the first contract and PHP250,000 a month in the succeeding contracts, "way beyond" the compensation ceiling set by a circular letter from the Department of Budget and Management.
"By reason of compensation alone, the contracts of service of Perez-Macaset, upon the recommendation and influence of Respondents Oliveros and Ocampo, are manifestly and grossly disadvantageous to the government," the complaint reads.
"As a result," procurement rules "were not complied with," it added.
Macasaet's hiring was also among the allegations in the impeachment case against Sereno.
Sereno said the supposed harassment came after her removal from the Supreme Court last week.
Last May 11, the high court, voting 8-6, granted the Office of the Solicitor General's quo warranto petition and ousted Sereno for "unlawfully" holding the chief justice post for her failure to file and submit Statements of Assets, Liabilities and Net Worth (SALNs). (PNA)
By Christopher Lloyd Caliwan
[zombify_post]