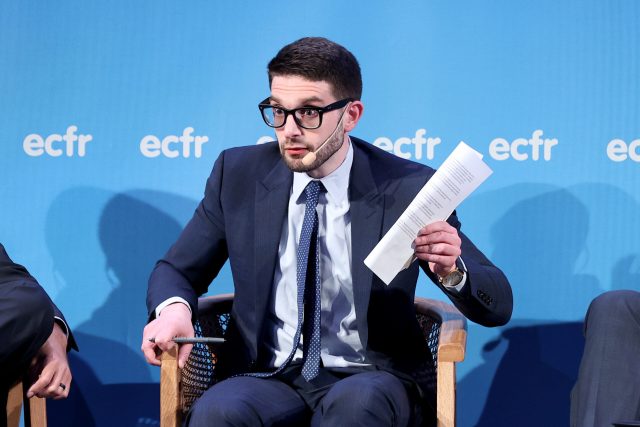 A month after George Soros turned over the Open Society Foundation to his son Alexander Soros, the foundation announced that the administration is going to implement a massive layoff on workers of around 40%. This "difficult decision", which will affect a significant portion of the 800 people employed globally, is required by the foundation's "new operating model" for addressing "current challenges" and for "building upon past achievements", according to Alex Soros himself and the foundation's president Mark Malloch-Brown in a statement.
The foundation aims to become a "more agile entity capable of tackling emerging issues". According to the statement:
"Through this new model, the Board aims to transform operations across the global network, with the goal of generating a nimbler organization better able to build on past achievements and confront urgent and emerging challenges."
By Forbes estimation, George Soros has a net worth of $6.7 billion. Since 1984, Open Society Foundation has donated $32 billion dollars to various causes and organizations around the world, especially projects that promote and advance liberal agenda, including "social justice" causes and other ideas related to gender, Marxist idea of democracy and human rights. Through his Open Society Foundation, George Soros was known as the biggest private funder and "a longtime champion of liberal and progressive causes", including the American Civil Liberties Union, the Center for Constitutional Rights, the Lawyers' Committee for Civil Rights Under Law, Planned Parenthood and many other groups.
With all these being said, it's obvious that George Soros is so controversial and he is hated by many, especially by those who knew how most of these organizations work for the advancement of Marxist and post-modernist agenda. In 2018, the Associated Press wrote:
"In this long season of cultural and political tension, Americans need to know the truth about the source of the conflicts, about why communities and our nation are being ripped apart. Mr. Soros' Open Society Foundation also is busy abroad in a well-financed attempt to strip America and other nations of our sovereignty and make us beholden to an international government. Mr. Soros funds so many of these hateful, disruptive (even violent) efforts here at home and abroad that it's hard to keep track."
Meanwhile, in January of this year, Joseph Vazquez and Daniel Schneider of MRC Business revealed that their study has proven that George Soros' Open Society Foundation has funded some of the most influential figures in the media in the US and other countries. According to them:
"The over $32 billion that leftist billionaire George Soros poured into his organizations to spread his radical 'open society' agenda on abortion, Marxist economics, anti-Americanism, defunding the police, environmental extremism and LGBT fanaticism around the globe has paid dividends…"
In a Wall Street Journal interview, Alex Soros told the reporter that he and his father "think alike" but he is "more political". The 37-year-old PhD graduate of University of California is currently being reported meeting liberal leaders of various countries. After meeting with the Biden administration officials, he met with Brazil's President Luiz Inácio Lula da Silva, Canada's Prime Minister Justin Trudeau, and recently, with Pope Francis in Vatican. This indicates that the young Deputy Chairman of the Open Society Foundation is becoming more interested in global politics.
References:
https://www.hindustantimes.com/world-news/george-soros-foundation-undergoes-transformation-with-job-cuts-under-sons-rein-101688298116520.html
https://www.lifesitenews.com/news/im-more-political-george-soros-left-wing-son-alex-takes-over-fathers-financial-empire/
https://www.opensocietyfoundations.org/grants/past?filter_location=united-states&page=32
https://apnews.com/article/entertainment-religion-race-and-ethnicity-george-soros-black-lives-matter-3a8b5ed85cb845960e7388e2ea4ec4e5
https://www.foxnews.com/media/george-soros-tied-54-influential-media-figures-through-groups-funded-liberal-billionaire-study
Featured image: https://civilek.info/en/2023/06/19/the-young-people-are-very-interested-in-our-country/