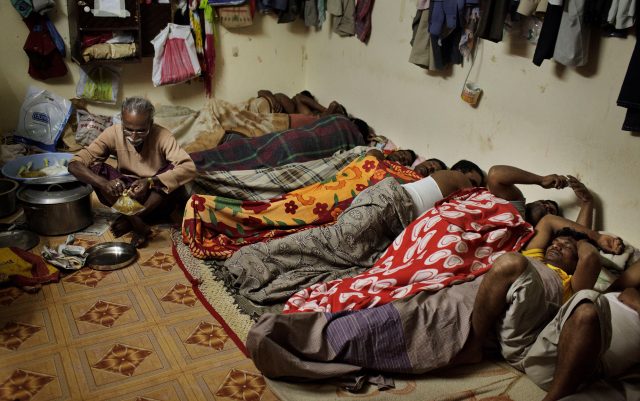 Last month, the Department of Migrant Workers (DMW) had a meeting with Saudi Human Resources and Social Development Minister Ahmed Al-Rajhi in Riyadh regarding the announcement that Saudi Arabia plans to hire one million skilled Filipino workers in the coming 18 to 24 months. According to Migrant Workers Secretary Susan Ople, the jobs that are going to be available will be in the hospitality, construction, and information and technology sectors and to make this possible, a technical team from Saudi will be sent this month to further discuss about the program.
While this may sound exciting to many Filipinos, especially to government officials who are part of the corrupt taxation system in the country, it could be that this will be the beginning of a miserable experience for the ones who will be hired. This is because according to the Global Slavery Index (GSI) 2023 report, a report produced by human rights group Walk Free, Saudi Arabia is still one of the countries that allow slavery.
Modern slavery has increased since 2018 and according to the report by Walk Free:
"The 2023 Global Slavery Index (GSI) estimates that on any given day in 2021, there were 740,000 individuals living in modern slavery in Saudi Arabia. This equates to a prevalence of 21.3 people in modern slavery for every thousand people in the country. Saudi Arabia has the highest prevalence of 11 countries in the Arab States region, and has the fourth highest prevalence out of 160 countries globally."
Currently, there are around 700,000 Filipino workers in Saudi Arabia. Majority of the workforce are migrant workers and they are the ones who are more vulnerable to the slavery problem due to Saudi's system called Kafala system, "a restrictive work permit system that ties migrant workers to their employer". This system allows employers to have a significant control over their employee's lives.
The 2023 GSI also reveals that recently, forced labour exploitation is still very prevalent in Saudi Arabia. According to the report:
"In 2021, the government identified 505 potential victims of trafficking related to forced labour cases, and 616 related to forced begging and slavery-like practices. Migrant workers comprise three quarters of the employed population in Saudi Arabia, and are particularly vulnerable to forced labour under the kafala system, a restrictive work permit system present in Gulf countries, Jordan, and Lebanon that ties migrant workers to their employer. Exploitation under the system in Saudi Arabia has been reported in domestic work, hospitality, agriculture, and construction…"
Migrant domestic workers in Saudi Arabia, on the other hand, "experienced physical, mental, and sexual abuse, excessive hours, withholding of wages, passport retention, and denial of food, rest, and medical care by employers in private homes and by recruitment agencies". In 2021, it was also found out that Vietnamese migrant domestic workers are being subjected to exploitation "by recruiters, Saudi Arabian employers, and Vietnamese embassy officials" themselves. And in 2019, it was found out the many migrant domestic workers in Saudi Arabia, including Filipinos, were trafficked via social media platforms such as Facebook and Instagram. The GSI report also added:
"Migrant workers are often irregularly recruited into the agricultural sector, facing harsh working conditions in farm work and shepherding. Some migrate to Saudi Arabia on promises of work in other sectors, only to have their passports confiscated and be forced to work on Saudi farms without pay. Exploitation in the form of forced begging has also been noted to occur in Saudi Arabia, with women and children (particularly unaccompanied migrant children) most vulnerable."
According to Walk Free, the Saudi government is trying to implement reforms to the Kafala system but these reforms are not taken seriously enough to end the problem of slavery in the country.
References: