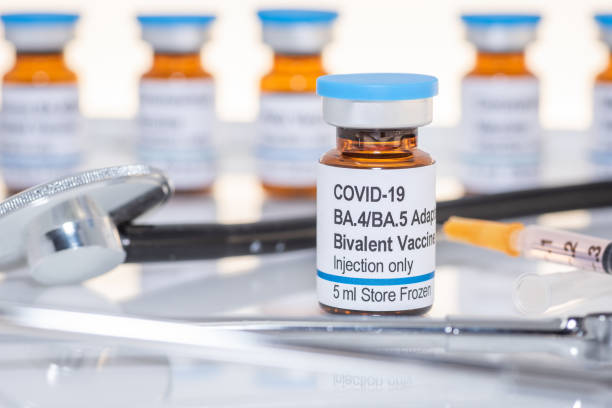 The other day, the Marcos administration rolled out the bivalent vaccine COVID-19 booster made by Pfizer, prioritizing Filipino healthcare workers and senior citizens. In a program at the Philippine Heart Center (PHC) in Quezon City, President Ferdinand Marcos Jr. announced the launching of this booster and urged the Filipino public to participate and get injected with the said vaccine.
According to Marcos, Filipinos should "continue" doing their part and "get updated" on their COVID-19 vaccination "as a means of honoring those who sacrificed their lives during the pandemic". Therefore, he urged the Filipinos to get the Pfizer bivalent COVID-19 vaccine "donated" by Lithuania earlier this month, which totaled 390,000 doses.
However, what most Filipino citizens did not know is that the bivalent booster is problematic since its beginning. Aside from the fact that this vaccine has been issued an emergency use authorization (EUA) last year without any trials on human, there is also no evidence that it is really safe and effective. As concluded by Dr. Meryl Nass upon going through the documents related to this vaccine:
"There is no evidence that the new vaccines are safe, while there is limited evidence that they may be more harmful than earlier COVID vaccines–but in the absence of human testing, there is no way to truly predict their safety. Safety data are being concealed by the federal health agencies. Messaging by them is misleading."
To prove that the bivalent booster shot is very dangerous, we can take a look at the October 2022 report from the U.S. Government's Vaccine Adverse Events Reporting System (VAERS). In this report, there were a total of "5,435 injuries, 45 deaths, 53 permanent injuries, 535 ER visits, and 192 hospitalizations".
In addition to this, we can also look back at Stew Peter's show in October last year where Dr. Jane Ruby and Stew Peters discussed these injuries and deaths from bivalent booster. According to Dr. Ruby:
"I'm seeing in social media, the "died suddenly" epidemic, this sudden adult death syndrome (SADS) is rising in numbers…
We know from the analyst that we all work with, they've been downloading the data from VAERS since day one so they can see what's been removed, put back, uh, we're seeing higher numbers of people saying that they're getting much more severe reactions, they're getting them sooner and they seem to be related to these people now call the bivalent. So that ends up in the narrative of these VAERS reports."
As the show continue, Stew Peters also read some reports that was sent to him:
"This is from a Minneapolis police officer, along time sergeant said: A Minneapolis Police Department had a 25- or 27-year-old officer, prior, with perfect health and fitness quals to get hired at the MPD, was a first or second lieutenant in the army National Guard, was running and prepping for an annual physical therapy qualification for the army was out for a short 3-mile run and collapsed with a "heart attack" that killed him.
The owner of the Blacksmith Lounge in Hugo, Minnesota got the jab and all of the sudden started having strokes. They tested him, they said he need a quadruple bypass… got inside and his blood was like jello… Had to close him back up as they couldn't continue… he died suddenly shortly thereafter.
The Mayor of Centerville has an 18 or 19-year-old son, his heart literally failed him, went to the ER… they had to put him immediately on an LVAD machine (mechanically keep the heart going)… he was placed on a transplant list for the heart… died suddenly!"
According to Peters, all of them died from bivalent COVID-19 booster.
References:
https://www.pna.gov.ph/articles/1203951
https://pia.gov.ph/news/2023/06/22/eligible-filipinos-can-now-have-their-bivalent-booster-dose
https://merylnass.substack.com/p/the-high-speed-bivalent-covid-boosters
https://merylnass.substack.com/p/the-high-speed-bivalent-covid-boosters
https://data.cdc.gov/NCHS/Provisional-COVID-19-Death-Counts-by-Week-Ending-D/r8kw-7aab