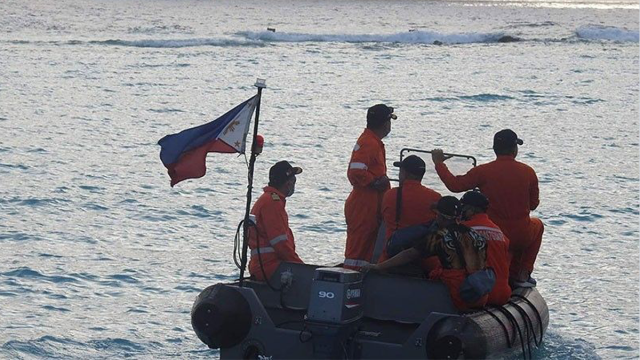 The Philippines has once again urged China to respect its maritime rights over the West Philippine Sea, as more than a hundred Chinese vessels continue to swarm the disputed waters.
The Department of Foreign Affairs (DFA) spokesperson Teresita Daza stressed that the Philippines has the legal right to carry out routine maritime patrols in its territorial waters and exclusive economic zone, including the patrolling of the Philippine Coast Guard in the West Philippine Sea.
DFA said that the interference of the China Coast Guard on routine patrol missions was inconsistent with freedom of navigation and included dangerous maneuvers that were contrary to standard navigational practices. Recently, there was a near-collision between a China Coast Guard vessel and a Philippine patrol vessel near Ayungin Shoal, prompting the Philippines to once again call on China to respect its rights over the West Philippine Sea. China, however, dismissed the incident as a premeditated and provocative action on the part of the Philippines to deliberately find fault and take the opportunity to hype up the incident.
Daza emphasized that routine patrols in Philippine waters cannot be premeditated nor provocative and that it is a legal right that they will continue to exercise. The DFA is still reviewing its possible course of action following the recent incidents. He also stated that the "direct communication mechanism" between Manila and Beijing's foreign ministries, created to prevent miscommunication and miscalculation in the event of a maritime dispute, was used shortly after the dangerous face-off between the Chinese and Philippine vessels.
Following a meeting with Chinese Foreign Minister Qin Gang last week, President Ferdinand "Bongbong" Marcos Jr. said more communication lines will be established between both nations to avoid conflict in the West Philippine Sea.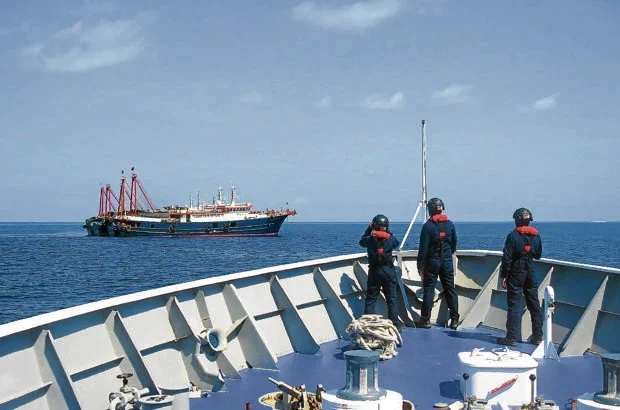 The Philippines, along with Vietnam, Malaysia, Brunei, and Indonesia, also have competing claims in the contested waterway. In 2016, the Permanent Court of Arbitration rejected Beijing's sweeping claims in the South China Sea, putting the pressure on Marcos to assert the landmark decision after taking office last year. The recent tensions in the West Philippine Sea further highlight the ongoing dispute between the Philippines and China, as the former continues to assert its legal rights in the contested waters.