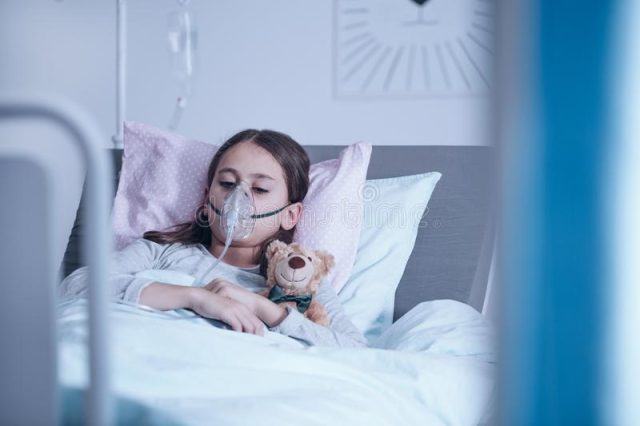 The Centers for Disease Control and Prevention (CDC) is now calling for further investigation about life-threatening brain abscesses discovered in children after a 2022 study from Southern Nevada was published just a week ago at the CDC's Epidemic Intelligence Service (EIS) in Atlanta.
According to the report from CDC, "there were 18 cases of intracranial abscesses reported in Clark County, Nevada, up from an average of four cases per year from 2015-2021". It shows that the abscesses quickly form in the brain of the children presented with colds or sinus infections.
Brain abscesses occurs rarely and is caused by a bacteria or fungi. It usually comes out after an infection or injury. It occurs in the body to help stop the infection from spreading. However, it can lead to brain damage or death.
In the investigation by the EIS on the Nevada cluster, officials found that from 2015 to 2021, intracranial abscesses occurs in an average of four cases in a year in Clark County. However, in 2022, health officials were alarmed to find 18 cases. Though only one of the them died, fifteen of these patients need multiple surgeries and long-term antibiotic treatments.
Nevada is not the only state that's having the rise of brain abscesses among children. Last year, three children in California were sent to hospital concomitantly for such case. The CDC also conducted an investigation as a response to the alarming incidents. Therefore, in September of 2022, the agency identified a national increase of such cases in young children, concluding it was consistent with historical seasonal fluctuations observed since 2016.
Apparently, many experts have reported that it is happening not only in Nevada and California but also in many parts of the United States. In fact, in August 2022, the CDC reported that there was roughly "100% increase in brain abscesses, on average, across eight pediatric hospitals during the first two years of the pandemic". As one pediatric neurosurgeon named Dr. Shaun Rodgers alleged, "it seems like everyone is feeling that we've definitely had an uptick in these types of infections."
As usual, health officials supporting the mainstream official narrative do not point the arrow to the COVID-19 vaccination as a probable main cause of these disturbing rise of intracranial abscesses cases. Even though many experts say that abscesses cause can be multifactorial, there are numerous studies that suggest COVID vaccine might be one of them. Looking at multiple studies reported to and conducted by the CDC itself, it's evident that there is a strong connection between COVID vaccine rollout and the rise of brain abscesses. As Dr. Peter McCullough, a cardiologist and a chief official in the Division of Nutrition and Preventive Medicine who is very outspoken about the side effects of the COVID vaccines, stated:
"Just by looking at that graph, I'd say the vast majority of kids who got the abscesses [in the 2021-2022 spike] were vaccinated."
References:
https://www.cdc.gov/eis/downloads/eis-conference-2023-508.pdf#page=100
https://www.radcliffecardiology.com/authors/peter-mccullough