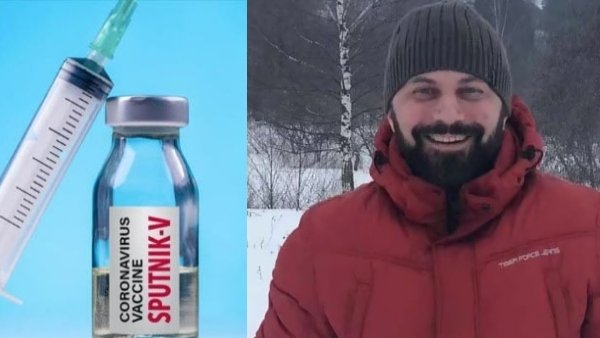 The Investigative Committee of Russia (ICR) stated in a report that the agency is now investigating the death of a Russian virologist who helped develop Sputnik V, Russia's vaccine for COVID-19.
The 47-years-old Andrey Botikov, one of the 18 scientists who developed Sputnik V, was found dead in his home in Rogova Street on March 2. According to reports from local news, Botikov was strangled by his murderer after a "disagreement", using a belt.
It was also said that Botikov has been attacked prior to this incident but managed to survive the previous murder attempt.
ICR also announced that they have already identified the assailant and are now conducting an investigation against a 29-year-old male suspect named Alexie Z who, according to the local media, has been previously sentenced to 10 years in prison for a sex crime.
Andrey Botikov is one of Russia's elites who has been mysteriously found dead. These include businessmen, military officials, and scientists.
In December last year, Pavel Antov, one of Russia's wealthy lawmakers, was caught in a mysterious death in India while on holiday. Antov was said to have fallen from a hotel. Many Russian people speculated that Antov's death was politically motivated as he was a fervent critic of Vladimir Putin, the president of Russia.
Last month, former Major General Vladimir Makarov, 72 years old, was found dead at his home in northwest Moscow. Makarov was one of the highest officials responsible for Russia's crackdown on activists who are opposing Putin's totalitarian regime.
Botikov was celebrated in Russia and was awarded for his contribution on the development of COVID vaccine that has been conducted at Gamaleya National Research Center. He was also one of the senior scientists who worked at the Russian State Collection of Viruses at D.I. Ivanovsky Institute of Virology.
The investigation of the Russian government regarding these deaths are, according to official statements, still ongoing.
References:
https://www.newsweek.com/andrey-botikov-covid-vaccine-creator-dead-strangled-moscow-russia-1785352
https://www.wionews.com/world/russian-scientist-who-developed-sputnik-v-covid-19-vaccine-strangled-to-death-in-his-apartment-568410
https://www.themoscowtimes.com/2023/02/14/sacked-russian-police-general-found-dead-in-apparent-suicide-a80218
Featured image: https://www.oneindia.com/international/who-was-andrey-botikov-russian-top-scientist-behind-sputnik-v-covid-vaccine-found-dead-gen-3531316.html