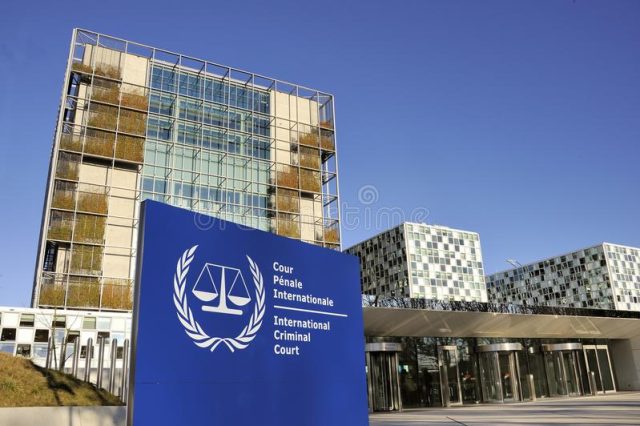 On March 17, the International Criminal Court (ICC) issued a warrant of arrest for Vladimir Putin for the alleged war crimes related to the abduction of Ukrainian children. Aside from Putin, the ICC judges also issued an arrest order to Maria Alekseyevna Lvova-Belova, Russia's Commissioner for Children's Rights, for the same crime allegedly committed by the Putin's regime.
As a response, Russia's Investigative Committee has announced on Monday that they have opened a counter case against the ICC's prosecutor and judges who are responsible for the arrest order. According to Russia's investigative body, the ICC has "knowingly accused an innocent person of a crime" and that "there were no grounds for criminal liability on Putin's part".
According to Ukrainian President Volodymyr Zelensky, 16,000 Ukrainian children have been "abducted" by Putin's regime during the war. These children faced forced deportation by Russia and are now being investigated by the Ukrainian law enforcement officers. Zelensky also added the total number of these deported children may be much higher, alleging Putin helped the facilitation of this "criminal operation", referring to Russia as a "terrorist state".
Lvova-Belova, on the other hand, dismissed the arrest order by the ICC and denied the accusation and her involvement in the said crime. She stated in the Russian state news agency that it is "great" that the international community noticed her work as the facilitator of children's removal from the places where the war is happening. Lvova-Belova and Vladimir Putin, according to the ICC, bore responsibility for the "unlawful deportation" of Ukrainian children.
The ICC judges stated that there are "reasonable grounds" to issue the warrant. However, there is a big possibility that Putin will evade prosecution as Russia withdrew from the ICC and Putin's regime does not anymore recognize its jurisdiction. On his Twitter post, spokesman Dmitry Peskov said last Friday that "Russia, like a number of states, does not recognize the jurisdiction of this court and, accordingly, any decisions of this kind are null and void for the Russian Federation from the point of view of law".
First to be issued by the ICC in the context of the Ukraine war, the warrant has put Vladimir Putin in the likes of Omar al-Bashir of Sudan and leader Muammar Gaddafi of Libya while also making it difficult for him to travel outside Russia. Putin's arrest warrant is a major blow to the head of the state and is being thought by the ICC judges to be a model that will help prevent future crimes to be committed by leaders like him therefore, according also to the ICC, it is necessary for the warrant to be served and publicly known.
References:
https://edition.cnn.com/2023/03/17/americas/icc-karim-khan-putin-war-crimes-intl/index.html
https://www.theguardian.com/world/2023/mar/17/vladimir-putin-arrest-warrant-ukraine-war-crimes
https://edition.cnn.com/2023/03/17/americas/icc-karim-khan-putin-war-crimes-intl/index.html
https://www.aljazeera.com/news/2023/3/20/arrest-warrant-for-putin-russia-opens-own-case-against-icc
https://www.usip.org/publications/2023/03/how-iccs-warrant-putin-could-impact-ukraine-war