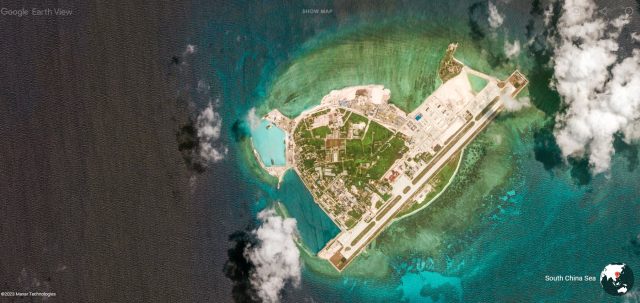 In the latest bilateral consultations between the Philippines and China, both sides have agreed to handle disputes and emergencies in the South China Sea (SCS) through friendly discussions.
The Department of Foreign Affairs (DFA) has stated that the seventh Bilateral Consultations Mechanism (BCM) in Manila saw both countries exploring ways to advance maritime cooperation towards confidence-building and tension management.
During the meeting, both countries reiterated their commitment to international law, including the United Nations Convention on the Law of the Sea (UNCLOS) of 1982, and their responsibility towards regional peace and stability. They also recognized their obligations under the 2002 Declaration on the Conduct of Parties in the South China Sea and expressed their determination to finalize an effective and substantive Code of Conduct.
The meeting also touched on the 2016 Arbitral Award on the South China Sea and the various incidents at sea monitored since 2021, with more than 10 items of consensus and outcomes resulting from the discussion.
Both sides agreed to promote practical cooperation in areas such as diplomacy, defense, coast guard, oil and gas development, fisheries, maritime affairs, maritime search and rescue, and marine scientific research and environmental protection.
The BCM serves as a confidence-building measure that tackles maritime issues, including marine environmental protection and fisheries cooperation. The two sides also discussed revisiting the 2016 Memorandum of Understanding on Establishing the Joint Coast Guard Committee and the convening of the Annual Defense Security. Additionally, they agreed to convene the Joint Committee on Fisheries at an early date.
The DFA undersecretary, Maria Theresa Lazaro, who led the Philippine delegation, expressed hope that the time would come when news would no longer report on maritime incidents between the two countries, but instead, focus on mutually beneficial endeavors.
Despite the long-standing dispute in SCS, the Philippines and China have made progress in their discussions and reaffirmed their commitment to international law and regional stability. The meeting also saw both sides exploring ways to promote practical cooperation in various areas, indicating their willingness to work towards peaceful and constructive relations.