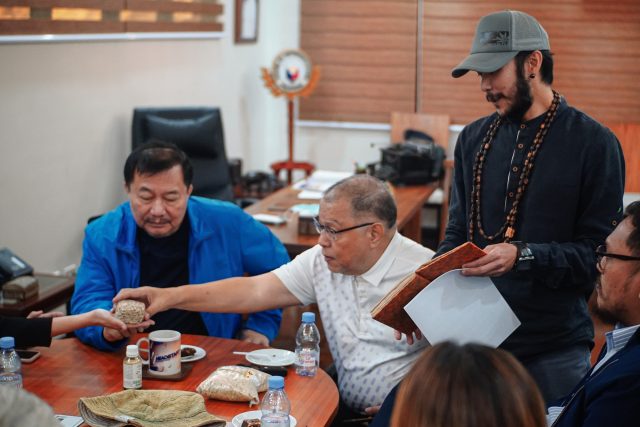 Manila, Philippines – The House of Representatives is reviving talks on the possibility of decriminalizing the use of marijuana in the country. The move has been met with mixed reactions from lawmakers, experts, and the public.
Several lawmakers have expressed their support for the decriminalization of marijuana, citing its potential health benefits and economic benefits for the country. Former House speaker Rep. Pantaleon Alvarez said that marijuana has been proven to help alleviate chronic pain, reduce anxiety and depression, and treat various illnesses such as cancer and epilepsy.
"We can decriminalize cannabis and its derivatives, and we can collect billions worth of taxes from its production and sale. We can use added revenues to build more roads and bridges, more classrooms and hospitals, and more public service in pursuit of the common good," the former speaker said in his sponsorship speech.
"We can also use it to help our country pay for our debt brought on by the economic crisis during the pandemic. Cannabis should not be viewed as a problem; it should be part of the solution," he added
However, other lawmakers have raised concerns over the potential negative effects of legalizing marijuana. Representative Ace Barbers, the chairperson of the House Committee on Dangerous Drugs, said that legalizing marijuana could lead to an increase in drug abuse and addiction.
Experts have also weighed in on the issue, with some arguing that decriminalizing marijuana could lead to a reduction in drug-related crimes and a decrease in drug-related deaths.
Currently, cannabis or marijuana and all of its derivatives are prohibited substances under the drugs listed in Schedule I, according to Republic Act No. 9165, also known as the Comprehensive Dangerous Drugs Act of 2002.
Alvarez's HB No. 6783, on the other hand, aims to take cannabis, cannabis resins from extracts, and cannabis tinctures off of the lists and schedules established by R.A. 9165.