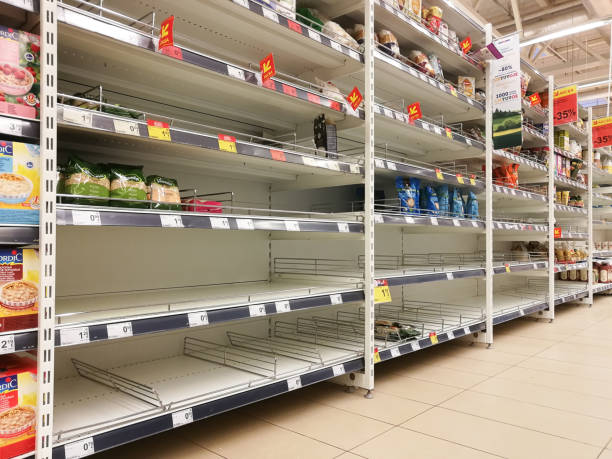 According to information that is currently accessible, a larger range of issues has led to the present food price crisis and not the conflict in Ukraine. The price of the commodities is affected in the real world in part because investors, including pension funds, banks, and private individuals, are purchasing shares of funds that allow them to wager on future commodity prices. It really has nothing to do with the situation in Ukraine.
Around the world, food costs have been rising alongside and in part as a result of energy prices. The poor and the weak are the most harmed by these price increases. However, food is not in limited supply. Despite continuing discussions at the World Commerce Organization regarding whether and how food reserves and export limits hinder trade, some nations, like China or India, have significant food reserves as a food security policy, and they should be permitted to continue doing so. But the overall impact of our food systems' rising industrialization is specialization, excess output, and massive waste.
While 40% of the maize grown in the United States is converted into automobile fuel, over 60% of the wheat produced in Europe is used as animal feed. Globally, 23% of the world's palm oil is converted into diesel, while 80% of the soy crop is fed to animals each year. Other countries invest a significant amount of resources in cultivating and exporting agricultural goods like coffee, asparagus, cacao, and flowers that are not necessary. While this is going on, many hectares of land are utilized to grow crops for processed junk food that is completely devoid of nutrition. Globally, we don't have a production problem. We do, however, have high prices in addition to labor and distribution issues.
These constraints have called into doubt the European Union's (EU) new Farm to Fork plan, which attempts to better match farming practices with sustainability imperatives. The question of whether or not to revoke biofuel regulations, intended to reduce greenhouse gas emissions, in favor of allowing crops to be used for human consumption, has also sparked debate in a number of nations.
For ideological reasons, a lot of political figures are attributing the rise in hunger to Russia. It is true that Russia is currently preventing grain, oilseed, and fertilizer exports from both Ukraine and its own borders. However, wheat and sunflower oil from Russia and Ukraine can be replaced by other sources and different varieties of grains and oils. The bigger issue is that other nations, like Egypt, Senegal, or Lebanon, heavily rely on these two countries for imports. Long-term, they are the ones who must come up with alternative solutions, preferably by encouraging their own small-scale farmers to create varied local agricultural systems and by bolstering local markets.
The next critical step, according to GRAIN,  a small international non-profit organization that "works to support small farmers and social movements in their struggles for community-controlled and biodiversity-based food systems", is to develop food sovereignty. Not in the sense of isolation, nationalism, borders, or zealously guarded stockpiles. The industrialized sector is what's causing the gaps in our food systems, with its emphasis on a small number of commodities, enormous scale production, homogeneity, and eviction of workers and local communities to keep food ostensibly affordable. This production model continues to cause significant social and ecological harm. The best defense against financial speculation and corporate domination of our food systems is food sovereignty, which is based on sustainable agricultural techniques and cooperative social activities.
Reference: