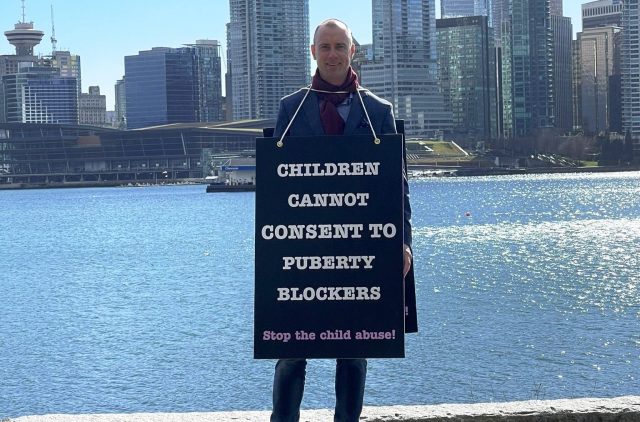 After receiving strong public criticism, the Boston Children's Hospital (BCH) changed its website to state that it does not operate on young patients under the age of 18. However, with parental approval, teenagers aged 15 and up may have breast implant or removal. Though, according to a statement received by independent journalist Chris Elston, the CEO and president of BCH, Kevin B. Churchwell, M.D., reassured staff that the hospital will not "back down" despite facing criticism for performing dangerous transgender surgery on young patients. Churchwell reportedly delivered an email to staff members in which he reaffirmed the hospital's long-standing commitment to the LGBTQ+ community and to health justice and inclusion.
Elston linked his Monday Twitter thread to a series of videos (now deleted) in which many doctors are shown detailing the specifics of drastic transgender operations in the hospital. According to BCH, it surgically treats transgender individuals in accordance with recommendations from The World Professional Association for Transgender Health (WPATH). WPATH amended its recommendations for particular transgender procedures in June, saying that males and girls can undergo castration and mutilation at 15 and 17, respectively, and that girls can have their wombs removed at 17. It's uncertain whether BCH will change its age restriction to comply with WPATH.
In one video, a physician enthusiastically explained the gruesome process of tearing out the uterus and other female reproductive systems through a so-called gender-affirming hysterectomy. A doctor explains how to castrate and mutilate boys to make them look more like females in another BCH-produced film. Another doctor even claims in a different BCH video that Elston noted that some infants know they are in the wrong body as early as the womb.
Another video depicts a doctor discussing how parents can spot whether their young child is transgender by noticing whether they are playing with opposite-gender toys, trying to urinate or refusing to urinate while standing up, or donning clothing from the opposite sex. However, many of those outside of the radical transgender movement have harshly attacked claims that youngsters must be transgender if they interact with or show interest in objects of the opposite sex.
Prior to that news from Elston, The Washington Post wrote a piece depicting the BCH as innocent victim; claiming it does not perform genital surgeries as part of gender-affirming care on a patient under the age of 18. The piece was in response to Elston's tweet. The hospital claimed that the "hatred" was directed primarily at its Gender Multispecialty Service program, the country's first pediatric and adolescent transgender health program. On the said article, BCH claimed that they are defending their staff who care for transgender patients from a barrage of threats and abuse caused by "conservative influencers".
Watch one of the videos here:
https://www.lifesitenews.com/news/boston-childrens-hospital-under-fire-for-video-promoting-gender-affirming-hysterectomies/
More references:
https://web.archive.org/web/diff/20220731125716/20220819122649/https://www.childrenshospital.org/programs/center-gender-surgery-program