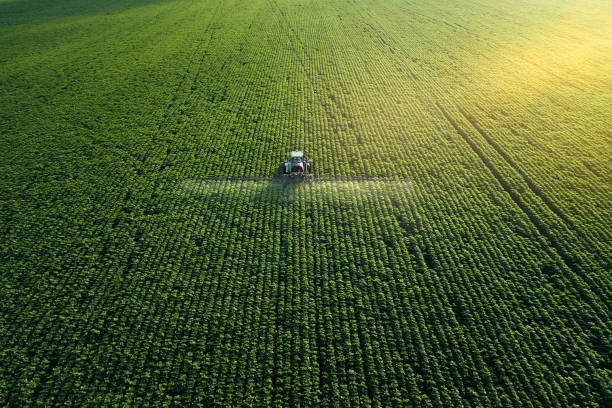 In order to create a data-based vision of what farms should look like in the future, the Bill and Melinda Gates Foundation (BMGF) is also supporting the use of artificial intelligence (AI), which processes crop genome sequences along with this environmental data. But critics noted that this reliance on AI and genetically modified seeds will increase environmental problems because the modified seeds, according to them, require extensive usage of pesticides that endanger biodiversity and fossil fuel fertilizers that must be delivered over long distances.
Meanwhile, the Alliance for Food Sovereignty in Africa and AGRA Watch, an organization that works with partner organizations in Africa and the US to support sustainable, responsible, and ethical agriculture, claim that the BMGF's industrial agricultural programs in Africa, including its Alliance for a Green Revolution in Africa (AGRA), harm small-scale farmers, destroy the environment, and cause biodiversity loss while doing nothing to end hunger.
In July 13, Bill Gates pledged to give $20 billion to increase the BMGF's annual spending. According to reports, the donation raised the foundation's endowment to $70 billion. The BMGF and the Gates-led AGRA assert that they can change African agriculture by increasing the incomes and securing the food security of millions of smallholder farmers. Therefore the BMGF has spent $1.5 billion on awards intended to promote agriculture in Africa. However, an unbiased evaluation of AGRA's programs, released in late February, indicated mixed results in terms of inclusive financial, output markets, and farmer outcomes.
Meanwhile, activists in Africa reportedly questioned whether the cash could have been better used elsewhere, according to Joeva Rock, Ph.D., assistant professor of development studies at the University of Cambridge and author of a forthcoming book about food sovereignty in Ghana. According to Rock, field tests for four different genetically modified seed varieties started in Ghana in 2013. Although the BMGF and AGRA claim that they are pro-poor and pro-environment, their ties to international businesses like Monsanto and foreign policy organizations like the U.S. Agency for International Development (USAID) makes them questionable.
AGRA has worked to implement policies that would force African farmers to use manufactured fertilizers, pesticides, and engineered seeds, all of which are patented products that generate profits for their owners. At its inception, AGRA declared Africa deficient in what it referred to as improved inputs, such as fertilizer and "advanced" seeds. The knowledge that indigenous and small farmer groups have accumulated over many generations and that provides practical solutions to climate problems forms the basis of grassroots farming techniques. These methods are regarded as "agroecology" by many movements.
Food and agribusiness firms that benefit from the current global food system face a serious threat from food sovereignty and agroecology. Unfortunately, food and agribusiness firms use deceptive or inaccurate marketing claims to make it seem as though the items they offer give solutions to these issues, as food sovereignty and agroecology are increasingly recognized as solutions to the loss of biodiversity and global hunger.
References:
https://www.dailymail.co.uk/sciencetech/article-11206207/Bill-Gates-claims-magic-seeds-engineered-adapt-climate-change-help-solve-world-hunger.html