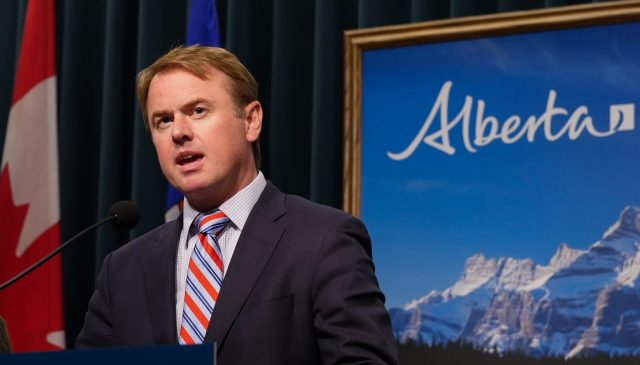 Speaking at the press conference two days ago, Minister of Justice and Solicitor General Tyler Shandro stated that the Alberta government will instruct the national police to disregard the so-called "buyback program" for semi-automatic weapons implemented by Prime Minister Justin Trudeau's Canadian federal government.
Writing a letter to Deputy Commissioner Curtis Zablocki of the Royal Canadian Mounted Police (RCMP), Shandro stated that taking away people's firearms is not a priority or an objective of the Alberta government. On the contrary, Shandro even advised Zablocki that the RCMP should decline to participate in the gun-buyback program, saying that they "will not tolerate taking officers off the street in order to confiscate the property of law-abiding firearms owners." Shandro also claimed that the order he gave the RCMP was in response to a request from Canada's 'minister of public safety, Marco Mendicino.
Shandro also said that the designation of the rifles as "assault style" by the federal government as "fearmongering," and that this was done to intimidate Canadians who were not familiar with firearms. Trudeau's ruling Liberal government introduced bill C-21 in May which includes a national freeze on the sale and purchase of handguns among other measures. When this was announced, Canadians hurried to acquire guns. Canadians are still allowed to own firearms as long as they have a license, despite the fact that their gun laws are stricter than those in the US.
The Trudeau administration intends to begin "buying back" firearms in late 2022, but Mendicino wrote to Shandro that he would require Alberta's help. Shandro, however, responded by saying, "Alberta will not assist the federal government in this or any federal effort to strip lawfully obtained personal property from a resident … This is not about keeping our community safe. It's pure politics from the perspective of the federal government." Shandro pointed out that the Trudeau government may still aim to confiscate guns despite his orders to the RCMP to the contrary and "direct the RCMP to serve as confiscation agents."
Canadians own around 900,000 pistols, according to a 2018 study. And earlier this year, Trudeau falsely asserted that Canadians cannot defend themselves with firearms. In response to a mass shooting in 2020, the RCMP commissioner reportedly made an effort to cooperate with the Trudeau administration to push for gun control measures. Trudeau outlined controversial plans to stop the sale of all new and used handguns in late May after Bill C-21 was passed. This bill has reached the second reading in the Canadian House of Commons.
In May, the Trudeau administration launched what effectively amounts to a new long-gun registry system. Under the new regulations, owners of restricted firearms must now turn them in. Trudeau went ahead and reinstated the national long-gun registry program despite vowing in 2015 that he would never do so. Alberta does not have a provincial police force, in contrast to many other Canadian provinces. The current United Conservative Party (UCP) administration of Premier Jason Kenney, who will be replaced on October 6 by a new leader, has suggested that Alberta look at disbanding the RCMP and establishing a police force. Following Kenney's resignation, which he announced earlier this year, the UCP will soon choose a new leader.
Sources:
Featured image: https://calgary.citynews.ca/2022/09/26/alberta-challenges-gun-program/amp/