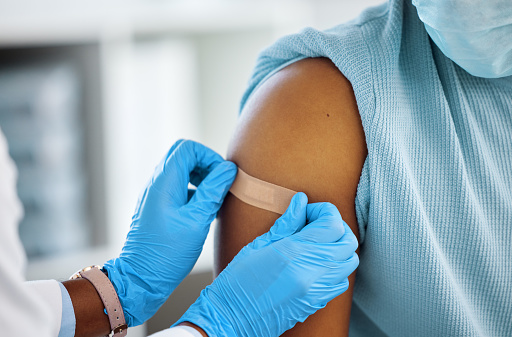 On May 5, 2022, the mainstream presses reported that the US Food and Drug Administration (FDA) has ordered to "restrict" the use of Johnson & Johnson's COVID vaccine due to, according to health officials, "rare blood clots yet very serious". The problem with FDA's recommendation, however, is that they still don't totally make the public safe from this vaccine even though real data shows it has to be stopped and honestly evaluated first. Instead, FDA and the Centers for Disease Control and Prevention (CDC) just recommended another brand as a substitute, specifically Pfizer and Moderna, which are also tainted with the worst scandals of extreme corruption and, sad to say, fatalities.
As the LA Times reported:
"FDA officials said in a statement that they decided to restrict J&J's vaccine after taking another look at data on the risk of life-threatening blood clots within two weeks of vaccination.
J&J's vaccine was initially considered an important tool in fighting the pandemic because it required only one shot. But the single-dose option proved less effective than two doses of the Pfizer and Moderna vaccines.
In December, the U.S. Centers for Disease Control and Prevention recommended prioritizing Moderna and Pfizer shots over J&J's because of its safety issues. Previously, U.S. officials had treated all three vaccines similarly because they'd each been shown to offer strong protection.
But follow-up studies have consistently shown lower effectiveness for J&J's vaccine. And while the blood clots seen with J&J's shot are rare, officials say they're still occurring."
As exposed by Health Impact News, there have been a total of 420 deaths and 127,305 injuries from J&J's vaccine through January 29 this year. Another thing to think is that Pfizer and Moderna's data on VAERS (vaccine adverse events reporting system) in the US and in the EU database of drug injuries and fatalities, EudraVigilance, show the same dangers "consistently".
For example, through January 29, 2022, alone, Health Impact News also exposed that there have been a total of 11,008 deaths and 543,543 injuries recorded for Moderna's mRNA vaccine and a total of 17,578 deaths and 1,704,757 injuries reported for BioNTech/Pfizer mRNA vaccine. And just this April, Health Impact News also reported that there has been "1000% Increase in injuries and deaths from Pfizer COVID-19 vaccine for 5 to 11-year-olds".
Even in September of last year, Project Veritas exposed through their series of investigations that two Johnson & Johnson officials, Justin Durran and Brandon Schadt, admit they would not take the covid-19 shot from the company in which they serve, nor give it to their children. Meanwhile, earlier than that, in March 2021, the COVID Blog also released the story of Benjamine Goodman and Desirée Penrod, said to be among the first people who died from J&J shots. Goodman was a 32-year-old New York stagehand and Penrod, a 25-year-old Connecticut educator. Goodman, according to the report, died 24 hours after Johnson & Johnson viral vector shot on February 27, while Desirée Penrod died one week after the viral vector shot.
Again, there is a big problem with these new pronouncements by FDA and CDC. These agencies still allow governments to continue using J&J's dangerous vaccines and also ignore the fact that the brands they are recommending as "alternatives" are still very dangerous. These agencies even deliberately mislead the public, through their doublespeak and euphemisms, regarding the real data and harm these shots pose. That's why it is important to continually raise awareness and protest against these kinds of institutional deception by speaking up, sharing important information, and filing petitions to the local government offices.
References:
https://www.latimes.com/science/story/2022-05-05/fda-restricts-johnson-covid-19-vaccine-due-to-blood-clot-risk
https://www.usatoday.com/story/news/health/2022/05/05/fda-covid-vaccine-johnson-johnson-restriction-blood-clot-risk/9667674002