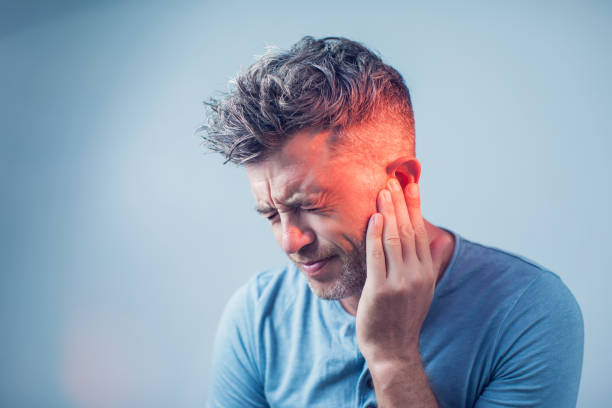 Through its Pharmaceuticals Newsletter Issue No.1, the World Health Organization (WHO) has announced and warned healthcare workers and vaccinated individuals of hearing loss and tinnitus as documented adverse effects from COVID-19 vaccines, possibly from Pfizer, Johnson & Johnson, and Moderna. The agency also added that this case is usually followed by "headache, dizziness, and nausea". As written in the said newsletter published recently:
"A recent signal detection activity at the Uppsala Monitoring Centre (UMC) identified hearing loss (including sudden cases) and tinnitus following COVID-19 vaccination as a preliminary signal to be further assessed. Up to 22 February 2021, there were 164 unique individual case safety reports (ICSRs) which reported 'hearing losses' (MedDRA High Level Term, HLT), and 367 ICSRs which reported 'tinnitus' (Preferred Term, PT) with 'COVID19 vaccine' in the WHO global database of ICSRs, VigiBase.
The cases were from 10 countries, most had no co-morbidities. Time-to-onset varied between 0 and 19 days with a median of 1 day. Based on well documented cases, alternative causes were not identified for most of the patients, although some may have had contributing morbidities (e.g., allergies, high blood pressure, prior hearing loss, auto-immune related disorders). The most common co-reported symptoms were tinnitus, followed by headache, dizziness and nausea, and many patients experienced quick recovery, while some needed steroid treatment. A plausible mechanism of action involving the vestibulocochlear nerve has been suggested.
Awareness of this possible link may help healthcare professionals and those vaccinated to monitor symptoms and seek care, as appropriate."
Meanwhile, on February 24, 2022, the Journal of American Medical Association (JAMA) also published a report about the said possible adverse effects of COVID vaccines. On that paper, the JAMA wrote:
"The authors report that between December 14, 2020, and July 16, 2021, 185.4 million COVID-19 vaccine doses were administered in the US, and 555 VAERS reports met the definition for probable sudden sensorineural hearing loss.
The rate of reported sudden sensorineural hearing loss after COVID-19 vaccination was similar between the 3 vaccine types available in the US (BNT162b2 [Pfizer-BioNTech], mRNA-1273 [Moderna], and Ad26.Cov2.S [Janssen/Johnson & Johnson])."
As usual, mainstream medical publications protecting the interest of big pharma deny that there is a connection between COVID vaccines and tinnitus and hearing loss. Publications like Medscape and Healthline, for example, were quick to discredit this finding even though the evidence is strong and easily available for the public to see online. However, ironically, while denying it, Healthline also wrote:
"Of more than 362 million COVID-19 vaccine doses administered in the United States through August 2021, VAERS data reports 9,166 cases of people experiencing tinnitus after receiving a vaccine. This means that tinnitus has been reported roughly once per every 40,000 vaccine doses. But it's important to note that just because there's a correlation, it doesn't mean receiving the vaccines causes tinnitus. It could be that someone's tinnitus is unrelated to the vaccine. It's also possible that tinnitus is more common, assuming that not every case of tinnitus was reported."
But on the other hand, Healthline also wrote about Johnson & Johnson's clinical trials:
"In phase 3 clinical trials of Johnson & Johnson's COVID-19 vaccine, 6 out of 19,630 (0.03 percent) experienced tinnitus after receiving a vaccine, compared with 0 people in the placebo group."
And lastly, while not forgetting to use the important buzzword "rare", the popular publication also wrote that COVID vaccine is not the only vaccine that causes tinnitus:
"Tinnitus is a fairly rare side effect of some other types of vaccines, like hepatitis B, rabies, measles, H1N1…"
To read the WHO newsletter, click this link:
More references: