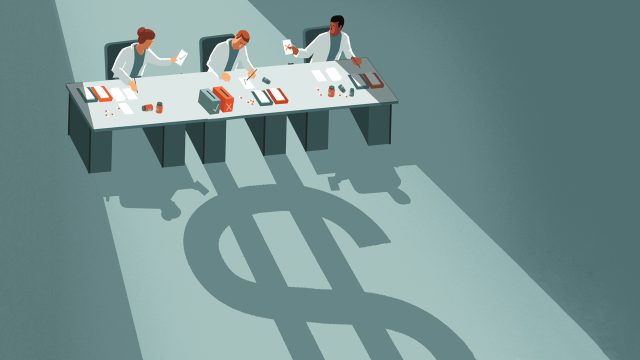 Even on their own websites, major government agencies, particularly the Centers for Disease Control and Prevention (CDC) and the Food and Drug Administration (FDA), have publicly admitted that Pfizer-BioNTech and Morderna's COVID vaccines are causing serious heart problems, not to mention deaths, to people of different ages. These heart problems are called myocarditis and pericarditis. But in spite of this, these agencies still recommend the jabs, even to 5 years old.
On its website, the CDC openly states:
"Myocarditis and pericarditis after COVID-19 vaccination are rare. Myocarditis is inflammation of the heart muscle, and pericarditis is inflammation of the outer lining of the heart. Most patients with myocarditis or pericarditis after COVID-19 vaccination responded well to medicine and rest and felt better quickly. As of February 24, 2022, VAERS has received 2,261 preliminary reports of myocarditis or pericarditis among people ages 30 years and younger who received COVID-19 vaccines.
Most cases have been reported after receiving Pfizer-BioNTech or Moderna, (mRNA COVID-19 vaccines) particularly in male adolescents and young adults. Through follow-up, including medical record reviews, CDC and FDA have verified 1,328 reports of myocarditis…"
As usual, these government health agencies will deny that it should sound the alarm. They always claim that cases like these are rare even though their own figures show the opposite. To some, this is not surprising. Just early this month, through a court order, Pfizer released the first batch of documents, and among those that have been disclosed was the one regarding "Prescription Drug User Fee Payment". It says that on April 20, 2021, BioNTech paid FDA $2,875,842 for the "COMIRNATY COVID-19 mRNA Vaccine". Perhaps, this could be the one of reasons why the FDA approved it in August of 2021 despite so many reports of heart problems.
In Canada, as recorded by Health Canada itself, the majority of myocarditis and pericarditis reports are from Pfizer-BioNTech's vaccine. Just on March 7, Life Site News reported:
"Among 2,048 reports of cardiac events following COVID shots up to and including February 25, 2022, there were 103 reported heart attacks, 45 reports of "cardiac failure," 41 reports of cardiac arrest, and 1,857 reports of myocarditis and pericarditis, serious inflammatory conditions of the heart muscle or lining of the heart, respectively.
At least one eight-year-old boy was among the 692 males diagnosed with myocarditis following Pfizer's novel mRNA injection. The oldest male affected was 84 years old; the median age of males suffering heart inflammation after COVID shots was 24 years.
A six-year-old girl was among 438 reports of myocarditis following Pfizer's shots in Canadian females; the median age was 40. (The sexes of two further case reports were listed as "other," and sex was not specified in 46 cases)."
With regards to Moderna's mRNA Spikevax, cases of myocarditis and pericarditis reported were 641. However, Life Site News also added:
"The Spikevax jab, according to Health Canada, poses a higher risk of the disease for all ages than Pfizer's shots. Most cases (442) occurred in males ranging as young as 13 years old to 95, but with a median age of 27 years. Women as young as 18 were affected with myocarditis following Spikevax injections, with the median age of diagnosis at 35 years."
Health Canada, as expected by many Canadians seeing the corruption happening in the ministry of health of their country, downplayed this data and just like the CDC and the FDA, continues to recommend the jabs even for small children. Meanwhile, speaking of CDC, what's more interesting in their doubletalk is that this agency maintains that death from COVID vaccines are very rare yet publicly admits that there are actually lots of deaths reported following the shots. For example, it was published in the CDC's website that as of December 14, 2021, to February 22, 2022, the US Vaccine Adverse Events Reporting System (VAERS) has received "12,775 preliminary reports of death among people who received a COVID-19 vaccine". However, to cover up the real story, this agency also lies directly to the public by claiming:
"Reports of adverse events to VAERS following vaccination, including deaths, do not necessarily mean that a vaccine caused a health problem.
CDC and FDA clinicians review reports of death to VAERS including death certificates, autopsy, and medical records."
Special thanks to Health Impact News for reporting these stories!
More references: