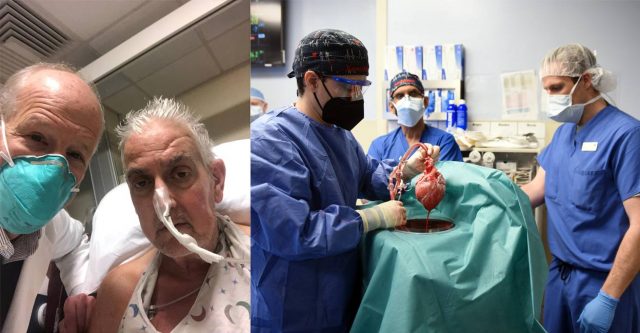 Washington, USA – The first person to receive a heart transplant from a genetically modified pig died two months after the medical milestone, according to the hospital that conducted the operation on Wednesday.
Such a transplant has given hope that advances in cross-species organ donation will help solve the chronic shortage of human organs used for surgery, and the group behind the operation says they are "optimistic" about to its future success.
David Bennett, 57, received his transplant on Jan. 7 and died on March 8, according to a statement from the University of Maryland Medical System.
"There was no obvious cause identified at the time of his death," the hospital spokesman told AFP, adding that doctors were conducting a review that would be published in a scientific journal.
In a video statement, Muhammad Mohiuddin, director of the university's cardiac xenotransplantation program, said Bennett had "infectious episodes."
"We were having difficulty maintaining a balance between his immunosuppression and controlling his infection," he said.
Bennett's condition began to worsen a few days ago. After it became clear that he would not recover, he was given compassionate palliative care. He was also able to communicate with his family in his final hours, according to a hospital statement.
following surgery, the transplanted heart performed well for several weeks without any signs of rejection, according to the hospital.
"He proved to be a brave and noble patient who fought all the way to the end. We extend our sincerest condolences to his family, "said Bartley Griffith who led the procedure.