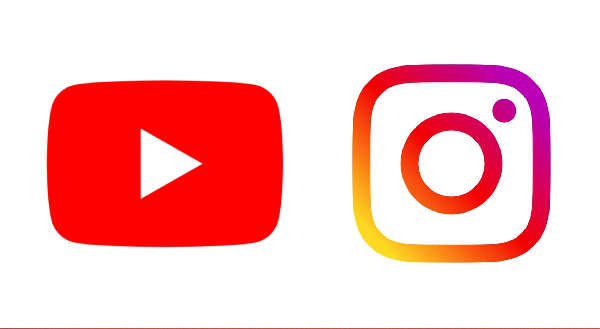 The American online video sharing and social media platform owned by Google, YouTube said it blocks channels associated with Russia-supported media outlets around the world.
It started blocking RT and Sputnik's YouTube channels across Europe last week.
"We are now removing content about Russia's invasion in Ukraine that
violates this policy, "it said on Twitter.
The updated policy will take effect immediately but it will take some time for YouTube's systems to completely block channels.
YouTube also removed more than 1,000 channels and more than 15,000 videos for violating various policies, such as hate speech, misinformation, and graphic content amid Russia's war in Ukraine.
Additionally, the social media platform also recently stopped all YouTube ads in Russia.
Meanwhile, the head of American photo and video sharing social networking service, Instagram Adam Mosseri confirmed that Instagram will be blocked in Russia on the coming March 14th.
"On Monday, Instagram will be blocked in Russia," tweeted Mosseri.
According to Mosseri, this decision will deduct 80 million in Russia from each other, and from the rest of the world because about 80% of people in Russia follow an Instagram account outside of their country.
On March 11, the Russian Federal Service for Supervision of Communications, Information Technology and Mass Media decided to complete the procedure for restricting access to Instagram at 00:00 on March 14.
The media watchdog explained that active Instagram users will need time to transfer their photos and videos to other social networks and notify their followers.
The media watchdog decided to block Instagram because of the spread of hate speech against Russians, including military personnel.
Earlier, the Russian Prosecutor General's Office asked to declare Meta, which includes Facebook, Instagram, and WhatsApp, an extremist organization, banning it in Russia.
Meta later admitted that it had temporarily allowed incitement to violence against the Russian military in light of the special military operation in Ukraine.
Company spokesman Andy Stone wrote on Twitter that they are temporarily allowing forms of political expression that typically violate their company's terms of service, including violent speech, and threats against Russia's military.