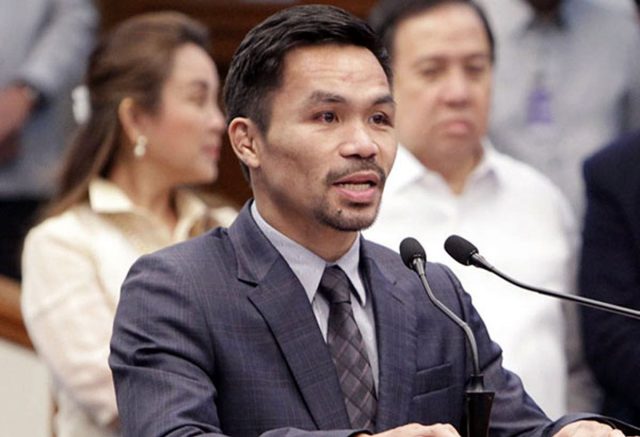 Senator Emmanuel "Manny" Pacquiao on Wednesday gave his support for the Senate Blue Ribbon Committee's partial report on its investigation into the government's alleged anomalous purchase of COVID-19 pandemic supplies.
Pacquiao personally participated in Sen. Richard Gordon's online press briefing to express his satisfaction with the partial committee report of the Senate panel and said he will sign it "without any reservations."
Pacquiao appealed to other senators to respect the Senate panel's report and recommendations.
"I fully support the Blue Ribbon Committee Report. Everything Sen. Gordon says there is true.' Pacquiao said in an online briefing with the media.
"All of that went through the investigation, not just once. I trust Sen. Gordon," said Pacquiao who is running for President in the May 2022 elections.
"Everyone should respect and honor," he added.
Gordon stressed Pacquiao's appeal that he hopes the outcome of the Senate panel's investigation will not cause division in the Senate.
According to Gordon, a large number of senators also expressed their support for the committee report, which said it was difficult to oppose the President.
"I hope the Senate is not divided on partisan politics .. hopefully its between truth and lies," Gordon pointed out.
Gordon said he will report the committee's findings and recommendations on the Senate floor this afternoon, at the plenary session.