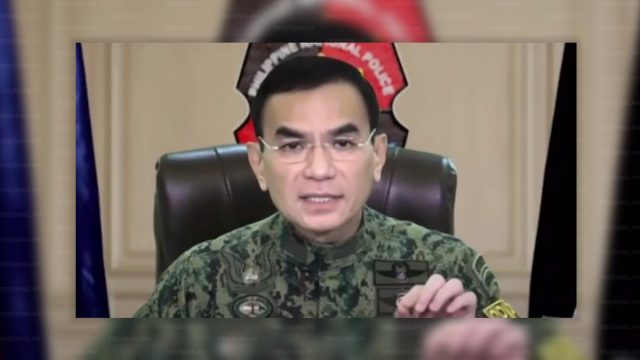 On May 10, 2021, the Philippine National Police Chief, Gen. Guillermo T. Eleazar, offers a solution to the government's campaign on mask violators. PGEN. Eleazar gave the official orders to give free masks to violators, such as not wearing or improperly wearing their masks.
Eleazar said:
"The PNP will provide free face masks to persons who could not afford to buy one."
Recently, President Duterte announced a fatal warning to the minimal health protocol violators, which caused concerns from many citizens throughout the country.
Unquestionably, the cases are rising; thus, Eleazar devised a strategy to solve the problem.
Nonetheless, PGEN. Eleazar clarified that the "violators" of the said minimum health protocol are not to be jailed. Instead, these individuals shall be booked and then investigated too. Eleazar added that they (violators) might be held for a maximum of 12 hours, as they will undergo investigation and booking process.
"During such time, we will provide them face masks to protect our investigators and their fellow violators," PGEN. Eleazar elucidated.
What's the reason behind the investigation?
It is to check if the caught individuals have any previous records for the same offenses, which will then cause penalty as they now repeat offenders.
If and when the said violators do have outstanding warrants of arrest, this shall open a need for further investigation and appropriate police action.
Eleazar also shared that these violators may be brought to the police stations. The other option is to cooperate with the LGU and ask for areas provided where they may detain the people under investigation.
Eleazar added that he does not believe that punishing the mask violators is a move that should not be pursued. If any police officers will also violate the protocols to not punish the violators, they will also need to face the law.
Video: https://www.featured.tv/watch/bRYgqQZ69CPNkwD
Watch the full interview: https://www.featured.tv/watch/anYrsWC6A8Eproe