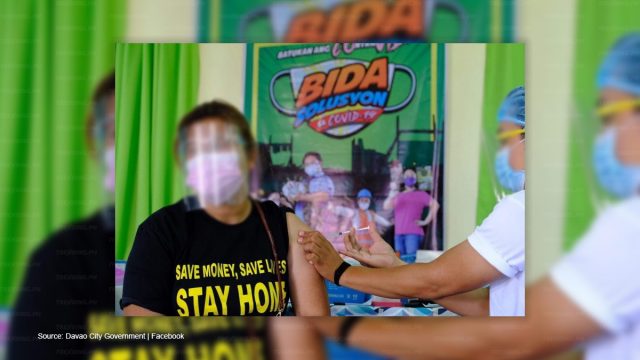 As COVID-19 vaccines continue to roll out, people have been inquiring or on guard if there is a requirement to work or go to school with proof of vaccination.
In February 2021, Iloilo City Mayor Jerry Treñas shared his plans to provide an executive order in the past, demanding all employees are working within the city proof of complete vaccination before resuming work.
His proposal did not sit well with his constituents, and the people requested not to continue with his plans.
On April 24, 2021, Davao City does not feel the necessity to demand or require employees' or students' COVID vaccination proof to resume work or as a basis for eligibility to enroll.
The national government recently granted the private sectors to purchase of their preferred vaccines through the tripartite agreement. In addition to this, the city government prompted all private corporations and educational organizations that getting the jab shall not be mandatory.
Aside from scratching the idea of employees and students being prerequisites to get the vaccine, the city government reminds them not to solicit fees related to the shots.
"The Davao City Government informs all Dabawenyos that procurement and access to COVID-19 vaccines by private companies should not be used as a requirement for employment nor continued employment of their current workers, as well as a condition for enrolment in schools for students," it said in a statement Saturday.
"Currently, the Davao City Government has brought this issue to the Department of Health for clarification," it said.
The action by the local government must be parallel to DOLE officially and legally prohibits mandatory vaccinations as it could cause discrimination to the stakeholders.
SOURCE: https://www.facebook.com/davaocitygov/posts/4203085536409603