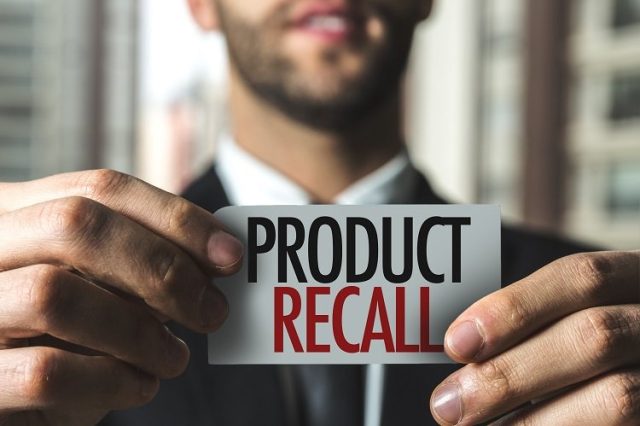 On October 12, 2020, Metformin HCl extended release tablets (USP 750mg), a common diabetes drug, has been recalled by its manufacturer, the Kansas City-based Nostrum Laboratories, as it contains N-Nitrosodimethylamine (NDMA) that "exceeds acceptable daily intake limit". 76 Nostrum's pills have been flagged in October for a "possible cancer-causing ingredient", as listed on the Food and Drug Administration's (FDA) recall and market withdrawal website. However, the FDA says that patients taking the recalled drugs still need to continue to take it "until a doctor or pharmacist gives them a replacement or a different treatment option".
Later in November 2020, Nostrum Lab, Inc. has again announced another "voluntary nationwide recall" of the same product. And on January 4, 2021, the FDA has also announced that Metformin may in fact "have unacceptably high levels of a cancer-causing agent". According to the FDA's website, "NDMA is classified as a probable human carcinogen (a substance that could cause cancer) based on results from laboratory tests". "NDMA is a known environmental contaminant and found in water and foods, including meats, dairy products, and vegetables", according also to the agency.
Meanwhile, Health Line reported:
"The recall expands a previous recall issued November 2020. Several other generic drugmakers were also asked to recall metformin products due to similar NDMA concerns last May. The FDA has been investigating the presence of NDMA in metformin drugs in the U.S. market since late 2010 after multiple batches of the diabetes drug sold outside the United States were found to contain low levels of the substance. NDMA was also detected in multiple other prescription and over-the-counter (OTC) medications, including ranitidine and certain blood pressure drugs, earlier this year. The drugs have since been recalled."
The FDA's investigation for Metformin started in 2019.
On December last year, the FDA issued a warning for a hand sanitizer said to be "cheap, unproven, and dangerous" because "it contains methanol" which can cause "nausea, vomiting, headache, blurred vision, permanent blindness, seizures, coma, permanent damage to the nervous system, and even death". According to the agency, there are 215 of these products and some "may have been manufactured in a facility making products that contained methanol or 1-propanol". This has been on the FDA's radar since August as they also issued a warning to consumers about hand sanitizers that "manufacturers had packed in containers that may appear as food or drinks" as it puts risk to consumers if they mistakenly swallow the products. According to the agency, sometimes "hand sanitizers are being sold in beer cans, children's food pouches, as well as water, juice, and vodka bottles".
Other recent recalls also by the FDA to watch out are pet foods, sodium injections, and food and beverages such as milk, chocolate, and yoghurt products. In particular, on January 11, 2021, LAVVA's Blueberry Plant-Based Yogurt has been recalled as it was said to be "potential for mold". On January 16, 2021, chocolate and cocoa products by Champlain Chocolate Company have been said to have "potential foreign objects or brittle plastic pieces" therefore needs to be recalled. Meanwhile, another troubling case they have on the FDA's "Recalls, Market Withdrawals, & Safety Alerts" list is a medical device called "Deluxe Heat Therapy Massagers, (Model 4212)" by the Wahl Clipper Corporation as it was said to potentially pose a fire hazard by overheating, causing smoke or spark.
In addition to the FDA's list, on February 3, Apotex Corp's Enoxaparin Sodium Injection (USP Drugs) was also said to have packaging error "resulting in incorrect dosage listed". And on February 8, "Simple Truth, That's Tasty" basil by Shenandoah Growers has also been recalled for "potential cyclospora contamination". According to the FDA:
"Cyclospora cayetanensis is a parasite that is so small it can only be seen under a microscope. When people eat food or drink water that's contaminated with Cyclospora, they can get an intestinal illness called cyclosporiasis. Cyclospora is generally transmitted when infected feces contaminate food or water. It's unlikely to be transmitted directly from person to person because the Cyclospora parasite needs time (days to weeks) after being passed in a bowel movement to become infectious for another person."
Next, on March 1, Vitakraf Sun Seed Inc.'s pet food "Vita Smart Hedgehog" was also listed to be "potential for salmonella contamination". And lastly, on March 3, Bravo Packing, Inc.'s "Ground Beef and Performance Dog" frozen raw pet food was also recalled by the FDA for "potential salmonella and listeria monocytogenes contamination".
References:
Featured image: https://customerthink.com/product-recalls-enhancing-customer-experience/