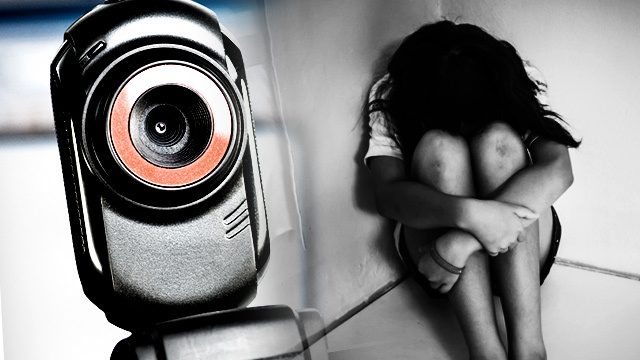 In the Philippines, Rappler reported on May 21, 2020 that "child sex abuse material now peddled for as low as P100 on Twitter". Meanwhile, a press from Jakarta reported a month ago that Philippines "tops world for online child sex abuse" according to a study. This is really sad news not only for Filipinos but of course for all the people in the world who really care about children's welfare.
In May 14, a 34-year–old woman was arrested by the National Bureau of Investigation (NBI) for internet pornography using her own daughters in Angeles City, Pampanga. Her three daughters, ages 6, 11, and 14, are now under the custody of Angeles City Social Work Department for further processes after the rescue. The arrest was accomplished with the effort of the NBI's Anti-Human Trafficking Division (NBI-AHTRAD).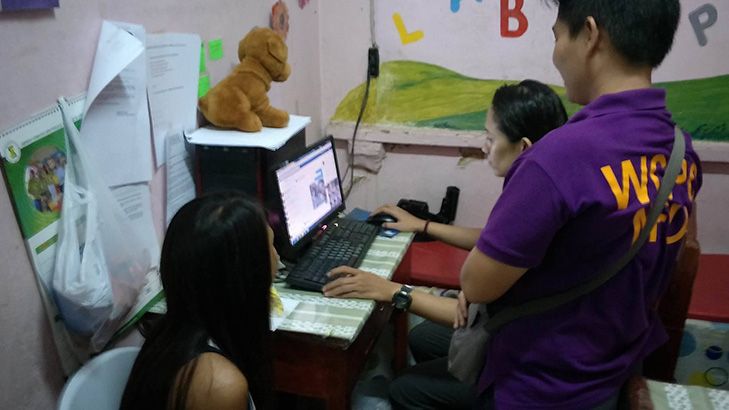 The arrested mother will now face complaints for the violation of the Republic Act (RA) No. 9208, the Anti-Trafficking of Persons Act of 2003; RA 76710, Special Protection of Children Against Abuse, Exploitation, and Discrimination Act; and RA 9775, the Anti-Child Pornography Act of 2009.
Meanwhile, another woman was arrested in Caloocan, Manila for live-streaming sexual abuse of her own two daughters, ages 8 and 7, and their cousin, aged 4. The crime was caught inside her own house and the woman is now being held by the NBI, which is now preparing multiple charges against her through Anti- Trafficking Act, Cybercrime Prevention Act, Anti Child Pornography Act and Anti-Child Abuse Act.
According to Rappler:
"The Department of Justice (DOJ) said that because of the lockdown, reports of online sexual exploitation of children through their tip lines more than tripled during the last 3 months of quarantine, with 279,166 cyber tips from March to May 2020, compared to 76,561 cyber tips over the same period in 2019."
Some of these materials in Twitter are tagged as "Kiddie Meals" and sometimes "SHS" for senior high school students and many of these pornographic materials, according to Rappler report, are using children as young as 11 years old, sometimes even including minors wearing school uniforms with totally exposed private parts. These Twitter accounts explicitly use sexual abuse materials of not only girls but also of "boys having sex together". They make their materials so attractive to potential buyers and in which they can sell for prices ranging from 100 Php (1.9 USD) up to 500 Php (9.8 USD).
Using fake account, Rappler found huge numbers of very disturbing images. They wrote:
"A screenshot posted to perhaps promote a "collection" shows thumbnails of naked minors, all boys, engaging in various sexual acts. One of them shows a young boy at the receiving end of oral sex in a cubicle inside a public restroom. Another shows a boy sitting in a living room, being masturbated by someone out of the frame. The boys grimace, as if they were not enjoying what was being done to them. Many of the screenshots show minors masturbating inside their bedrooms, in their own private spaces, not meant for public consumption."
People who want to buy or consume these online illicit materials can just send a direct message to the page holder and without so many questions, they can easily access the videos, for as long as they pay the required amount. Though, many of the users are from outside the country, including Europe, Australia, and the United States. Cybersex with minors, which is now becoming more common in some parts of the world, has now become so very prevalent especially since many of the poorest of the poor find it very easy to make money.
In the Philippines, cybersex involving minors are punishable through the Republic Act No. 9775 or the Anti-Child Pornography Act of 2009. However, the law has not stopped people from committing this illegal acts for so my reasons. These online sexual exploitation access and materials are not only available on Twitter but also on Facebook, which clearly adds to the huge problem of the country.
References:
Image Source: https://www.rappler.com/nation/232286-couple-gets-jail-time-fine-online-child-pornography | https://www.smh.com.au/world/children-as-young-as-two-rescued-from-philippine-cybersex-abuse-dens-20170603-gwjmg5.html