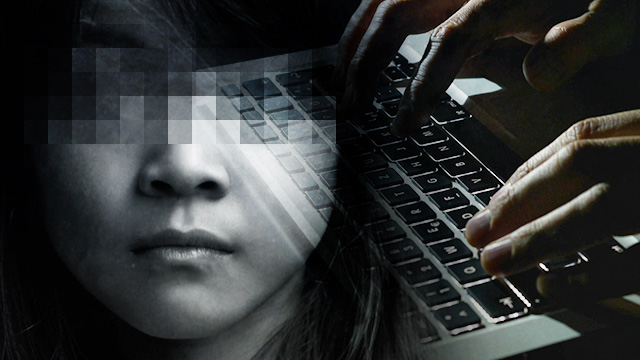 In February, the United Nations Children's Fund along with NOG's, international law enforcement agencies, and academics stated that the Philippines is one of the top sources for internet child sexual abuse materials in the world. In 2018 alone, it was found out that there were around 600,000 sexualized child images "bartered and traded" online.
Meanwhile, the Australian Institute of Criminology (AIC) also reported in the same month that there were "more than 2,700 financial transactions linked to 256 webcam child predators between 2006 and 2018". Using the AUSTRAC (Australian Transaction Reports and Analysis Centre) records, AIC has identified the accounts in Australia that was linked to the people arrested for child sexual abuse in the Philippines. These live streaming child sexual abuses came to big news in November of 2019 after AUSTRAC "took legal action against Westpac Bank over 23 million alleged breaches of anti-money laundering and counter-terrorism laws". Westpac was allegedly found to have failed to monitor the $11 billion worth of "suspicious transactions" which also includes the suspected child sexual abuse in the Philippines.
AIC also reported that the activity also includes "live requests" in which "offenders request how they want the child to be sexually abused either before or during the live-streaming session". Through looking at their profile pictures, the 256 Australians were estimated to be around late 20's to early 80's and which whom around 55% have no criminal history. By looking at the AUSTRAC records, many of these users were also found out to have increased the frequency of their access to the live-streaming materials while also increasing the amounts they spend on these sessions. AIC even found that one Australian spent almost $300,000 on these live-streaming materials.
According to the report by 7news.com.au:
"The report found perpetrators came from a wide range of backgrounds, with stated occupations including aged care worker, boilermaker, carpenter, chef, computer technician, driller, driver, gardener, lawn mower, rigger, road freight transporter, sales assistant and tradesperson. Others described their occupation as accountant, architect, clerk, general manager, quality technician and self-employed. One described her occupation as housewife."
In April, Child Rights Network (CRN), based in Manila, stated that "the country's coronavirus lockdown had led to an increase in the online sharing and selling of child sexual abuse materials". In addition, according to the International Justice Mission (IJM), "the combination of English fluency and high internet connectivity in the former US colony had helped make the country a "global hotspot" for child pornography". This was seen through its seven-year study. IJM also reported that in many cases, parents and relatives were responsible for facilitating the online sexual exploitation of children. "The proportion of Philippine internet addresses used to host child pornography had tripled in the three years to 2017 which based its findings on data collected by law enforcement data".
References:
https://7news.com.au/news/crime/child-pornography-livestreamed-from-philippines-accessed-by-hundreds-of-australians-c-705273
https://www.thejakartapost.com/seasia/2020/05/21/philippines-tops-world-for-online-child-sex-abuse-study.html
Featured image: https://www.rappler.com