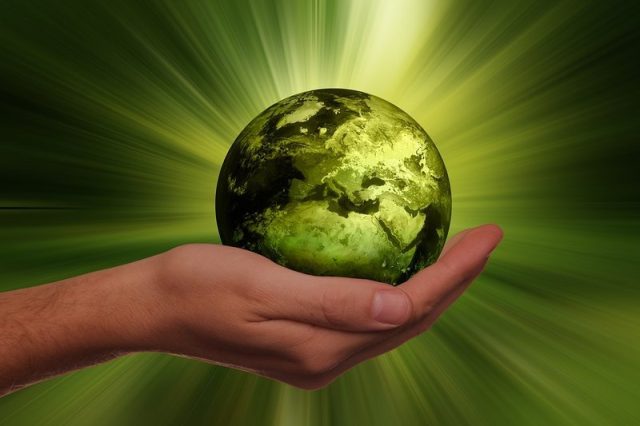 Canada
In Canada, a company called Goodwood Plastic Products Ltd is recycling the 80% of their municipal plastic waste into lumber. The company is based in Halifax, Nova Scotia and is being praised by the locals for its effort in helping the place make its environment better by processing not only materials for building blocks but also household jars and other commonly used consumer packaging products.
In December last year, the company was also hailed by the locals with warm gratitude through its initiative of creating the first parking lot in Canada that is entirely made out of single-use plastic packaging waste collected from the local landfills. Meanwhile, the company's plastic lumber can be used for many things, from agricultural and handrail structures to benches and tables. This product can be nailed, drilled, glued and used the same way as wooden lumber but will last far longer.
Talking to CBC reporter, the company's vice president Mike Chassie said, "we can take this business—the knowledge and our skills—and we can export it and take it to other places. Post-consumer plastic is not going away, so we need to continue to find ways to give it a new life so it becomes a resource, instead of a waste."
United Kingdom
Meanwhile in the UK, a company called MacRebur is also recycling old plastic into asphalt to be used for improving the road quality. This state-of-the-art manufacturing has also helped UK found a cheaper yet more robust alternative that is 60% stronger, that means 10 times longer than the traditional asphalt so it can surely help a lot in reducing the negative impacts of waste production to the planet.
In addition, the material is also very promising as it uses lesser amount of fossil fuel on its production while ensuring longer lifespan. This environment-friendly asphalt would surely help minimize UK's carbon footprint and will also help consumer's biggest dilemma especially as it includes the 'black plastic', known as the planet's biggest hazard and the most toxic plastic that's very difficult to recycle.
The company's CEO, Toby McCartney said, "We went through about five-to-six hundred different designs of different polymers that we were mixing in before we found one that actually worked. We want to solve two world problems; on one side we call it the waste plastic epidemic, and on the other side the poor quality of roads that we have to drive on today."
Cuba
On the other hand, in Cuba it was reported that some rivers run clean after decades of sustainable farming. An effort to check the quality of water led by Rita Hernández at the Cienfuegos Center for Environmental Studies and also joined by other hydrology scientists from the United States has found out that, despite centuries of colonization and agriculture, the island's rivers have lower levels of fertilizer-linked pollution.
Compared to the Mississippi River in the United States, Cuba's rivers are still in good health. This was concluded after sampling 25 river basins on the island. The study found that Cuba's rivers had much lower levels of dissolved nitrogen, the indicator of fertilizer use, despite the island's history of large-scale agriculture. Researchers have speculated that this is due to the country's shift to "smaller-scale, more sustainable farming practices since the 1990s".
References: