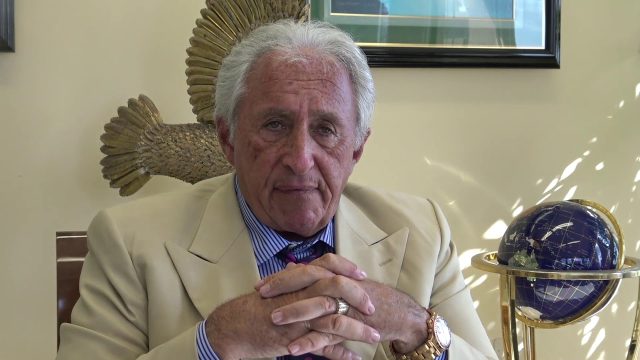 After denying the accusations against his administrators in the US, a statement is now released by one of his lawyers, Michael Jay Green, general counsel of Kingdom of Jesus Christ (KJC) Los Angeles, claiming that the these complaints are nothing but a fabrication to destroy the Church's reputation and to discredit the works of Pastor Apollo C. Quiboloy. The KJC which was founded 35 years ago by Quiboloy, which claimed he is literally the "son of God", he can "talk to God", "has the super power to stop earthquakes", "God allowed him to acquire hundreds of millions worth of wealth", etc., is now claiming to have millions of member worldwide.
In a January response released by Quiboloy from Davao City, the pastor was reported to have stated: "Under no circumstances does KJC or its members engage in any act that violates the law. Just view publisher site where you will be able to see and prove the innocence of the administrators of the Kingdom. We will show to you that the KJC administrators were just exercising the religious rights of spreading the Good News to the whole world. We will face these charges and we await our day in court."
Mr. Green said that the complainants against church officials Guia Cabactulan, Marissa Duenas, and Amanda Estopare have just fabricated their statements to the Federal Bureau of Investigation (FBI). He stated: "We are in possession of evidence that witnesses to the human trafficking and immigration fraud charges against three Kingdom of Jesus Christ administrators in Los Angeles were lying about many things to the FBI, immigration and many other agencies to support their claims".
The three administrators of KJC mentioned above were charged with immigration fraud, which carries a statutory maximum penalty of five years in federal prison, along with marriage fraud, falsification of public documents, and forced labor under the name of the church's various organizations. Complainants also claimed that young Filipino members are recruited to work in the US music industry but instead, they are being forced to work as slaves by soliciting money in the streets of America.
The case is now being put on trial by Assistant United States Attorneys Daniel Ahn and Jake Nare of the Santa Ana (California) Branch Office. In addition to these KJC scandals, another former member of Pastor Quiboloy's church also accused him and five others of rape back in 2014, when she was just a minor or 17 years old. Quiboloy also denied this accusation.
Last year, Philippines leading media company ABS CBN also reported that the KJC manager in Hawaii and pastor Quiboloy were also charged for smuggling cash to the Philippines using the pastor's private jet. On this incident, the FBI agents "found $350,000 of cash and parts to assemble a military rifle" on the jet. In October of 2018, it was also reported in many news stations that pastor Apollo Quiboloy was charged with "running a child sex ring", with several complaints in Hawaii including sexual abuse filed with the aid of Deputy Public Defender Grant Giventer. In the documents filed, the accuser named Kristina Angeles who worked in Quiboloy's church in Waipahu, Honolulu claimed that she and several other "minors" were "forced to have sex with the pastor".
References: