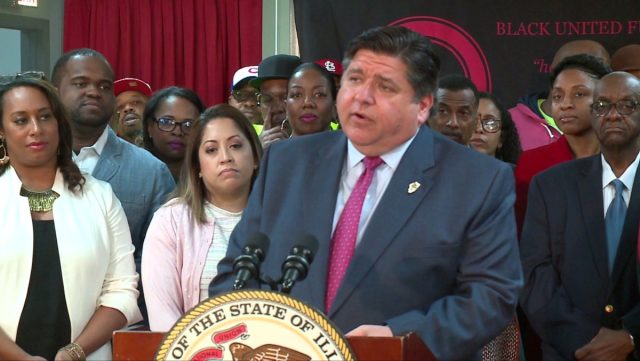 In Illinois, Governor JB Pritzker announced on December 31, 2019 that more than 11,000 people convicted of low-level marijuana charge will be granted pardon as the state legalizes the recreational use, through Cannabis Regulation and Tax Act or house bill 1438, allowing citizens of 92 counties to possess a maximum of 30 grams of cannabis or marijuana flowers and up to 500 mg of THC in any products. Illinois is the 11th state to legalize the recreational use of cannabis. However, the person should be 21 years old or older.
"Tomorrow when adult-use cannabis becomes legal, pay attention to the fact that we are beginning to accomplish four very important things: We are ending the 50-year long war on cannabis. We are restoring rights to many tens of thousands of Illinoisans. We are bringing regulation and safety to a previously unsafe and illegal market. And we are creating a new industry that puts equity at its very core."
The Governor also added that Illinois would have a different result even though it has similar demand and market potentials for marijuana. He claimed that the legislation was purposely created to help the poor, especially those marginalized communities that are badly affected by the government's war on drugs. According to Governor Pitzker, giving opportunities for these potential entrepreneurs, most especially to those who have been deprived of the opportunity for decent jobs, housing, and education financial support, will contribute a lot and enable more growth to the economy. Stressing the racial distinctions, criminal justice policy director Ben Ruddell said:
"We know that Black Illinois residents are far more likely to be arrested and convicted for marijuana possession than whites. This is a good step forward as we begin the legal sales of recreational marijuana."
Cannabis has long been kept from the hands of common people in America and even in the whole world in general for no valid reasons. Depicted by the authorities and the media as a drug with no medical and therapeutic use during the 70's, along with racist policies that supports its prohibition, marijuana can now finally be bought legally and without a prescription across many states. Although, through Richard Nixon's prohibition called Controlled Substances Act of 1970, many lives have been devastated. While all over the world, many innocent victims have been incarcerated because of the unjust laws against the use of this natural substance for so many decades. Thanks to epochs of sincere advocacy, many states now in the US and in some Asian counties have finally shattered the shackles of ignorance and starting to set the plant free.
California started the legalization in 1996 for medical purposes. Now there are more than 34 states which also did the same. In some states also, selling is allowed but regulated. New York, Virginia, Minnesota, New Jersey, and Florida are believed to have some good news also within this year regarding their marijuana laws. Although in several states, legalization efforts have failed due to the lack of consensus among government officials; arguing about its morality and the practicality. However, the US Government already patented cannabis (US Patent 6630507) since 1999 for medical reason.
References: